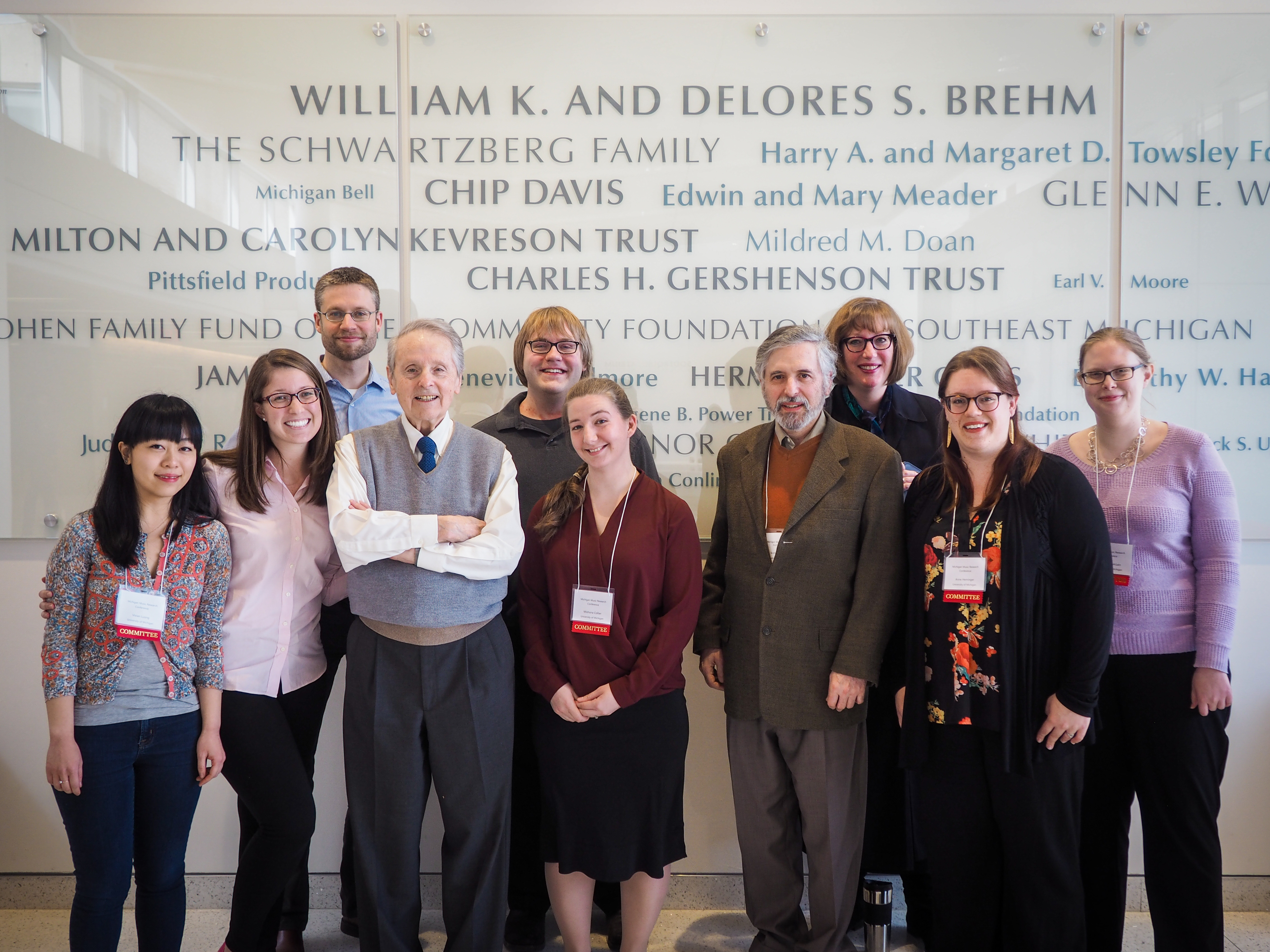 The Society for Music Research at the University of Michigan (SMR) hosted its first graduate-student conference on March 19–20, 2016. The conference honored Glenn E. Watkins, the Earl V. Moore Professor Emeritus of Music History and Musicology at the University of Michigan. Events were held in the newly-constructed lecture hall generously funded by Professor Watkins…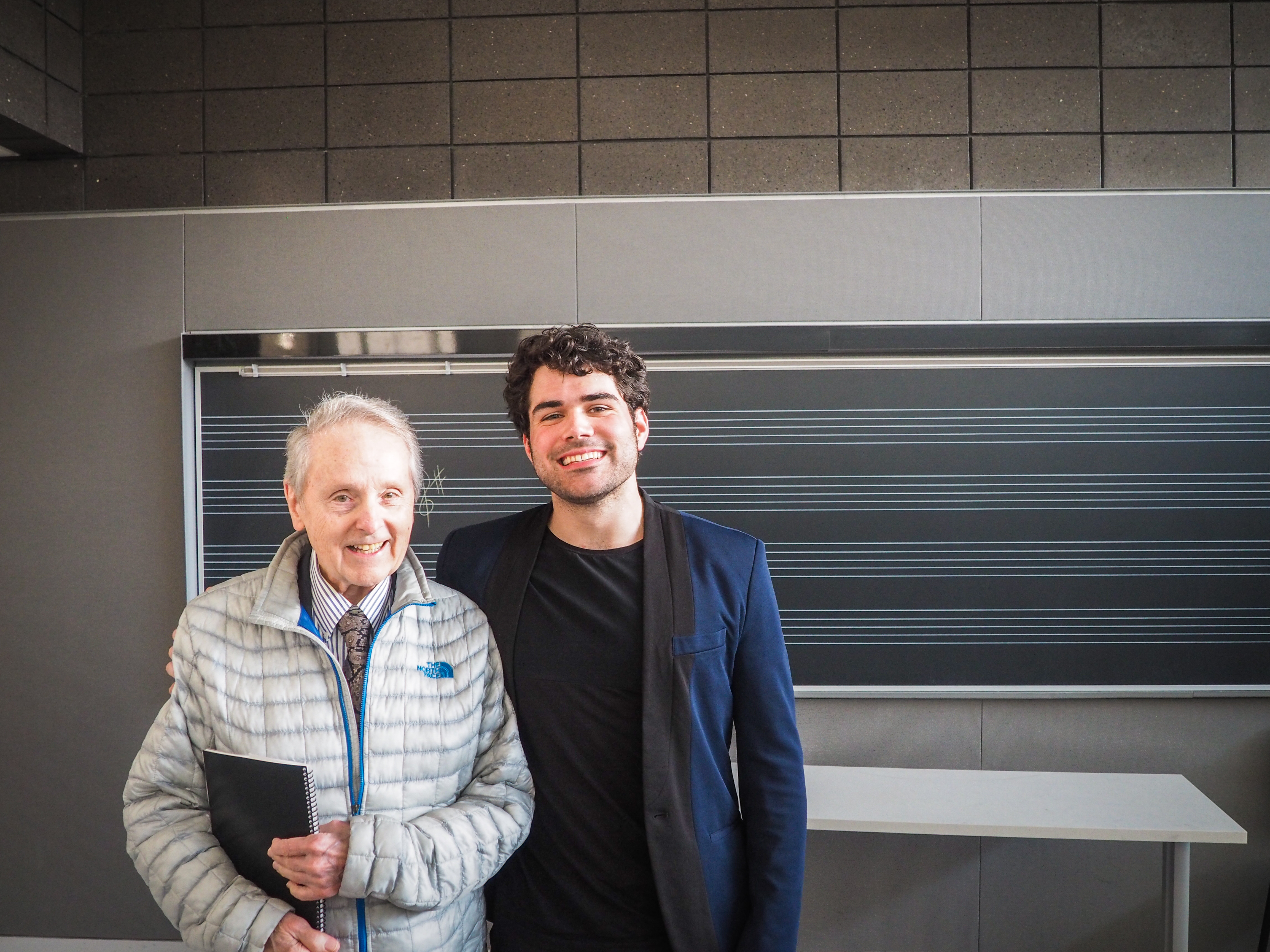 The two-day event featured fifteen paper presentations by graduate students from all across the United States and Canada. A reflection of the wide scope and influence of Professor Watkins' research, the presentations spanned a diverse set of topics from humor and parody in twentieth-century French opera and American music to the negotiation of gender, racial, and national identities through musical practices across a number of historical periods.
In addition to the paper presentations, Dr. Scott Messing, Charles A. Dana Professor of Music at Alma College, delivered the keynote address titled "Stravinsky's Circus Polka, Schubert's Marche militaire, and the Matter of Parody." Also, in partnership with ÆPEX Contemporary Performance, SMR presented a concert that featured choral selections by Carlo Gesualdo, Dumbarton Oaks by Igor Stravinsky, and a new work by Christopher Sherwood-Gabrielson commissioned in honor of Professor Watkins.
Check out our photo gallery and conference program below!