See also: Current Members and Pets of SMR.
---
Hye Sang Monica Ahn
Ph.D. in Music Theory (2018)
Dissertation: "From Partimento to Finished Work: Realizing, Revising, and Expanding Partimenti Using Techniques of the Bach Family"
---
Jake Arthur
Ph.D. in Music Theory (2021)

Dissertation: "'Just the Right Bullets': Music and Postmodernism in Robert Wilson, William Burroughs, and Tom Waits's The Black Rider: the Casting of the Magic Bullets"

Jake Arthur is a candidate in music theory. Originally from Central Massachusetts, he holds an M.A. in Music Theory from the University of Minnesota. Some of his research interests include the music of Tom Waits and music and place. Jake is the founding member of several one-members societies.
---
Ryan Bodiford
Ph.D. in Ethnomusicology (2017)

Dissertation: "Sharing Sounds: Musical Innovation, Collaboration, and Ideological Expression in the Chilean Netlabel Movement"
---
Kathryn Cox
Ph.D. in Historical Musicology (2017)

Dissertation: "'What Happened to the Post-War Dream?': Nostalgia, Trauma, and Affect in British Rock of the 1960s and 1970s"
---
Lisa Decenteceo
Ph.D. in Ethnomusicology (2021)

Dissertation: "From Being to Becoming: Protests, Festivals, and Musical Mediations of Igorot Indigeneity"

Lisa Decenteceo began as a piano student. In 2010, she earned a diploma in music education, and in 2012, a bachelor's degree in musicology at the University of the Philippines. Her research interests include affect theory, various iterations of the "folk" in American music from the 30s to the 70s, and the intellectual history of ethnomusicology. For her dissertation, she writes about conflicting indigenous subjectivities and their musical renderings. Lisa has taught courses on Philippine music, Euro-American art music, and popular music in the U.S. In the summer, she retreats to a remote mountain village in the Philippines to harvest rice and peacefully live off-the-grid.
---
James DiNardo
Ph.D. in Music Theory (2017)

Dissertation: "Analysis as Technologically-Mediated Musical Experience"
---
John Edwartowski
Ph.D. in Music Theory (2021)

Dissertation: "Guys & Dolls as a Fluid Text"

John Edwartowski's dissertation research looks at textual change in Guys & Dolls. John holds a Bachelor's degree in music and Master's degree in music theory from Wayne State University. Prior to graduate studies, John spent more than a decade as the musical director for the improvisation and sketch comedy The Second City (Detroit), where he composed songs and incidental music for sketch comedy revues and where he extemporized soundtracks for nightly improvisations. He has written and produced several musicals, most notably Cancer! The Musical, which has received performances on both American coasts as well as in the Metro Detroit Area. John spends his spare time being a husband and father.
---
Jessica Getman
Ph.D. in Historical Musicology (2015)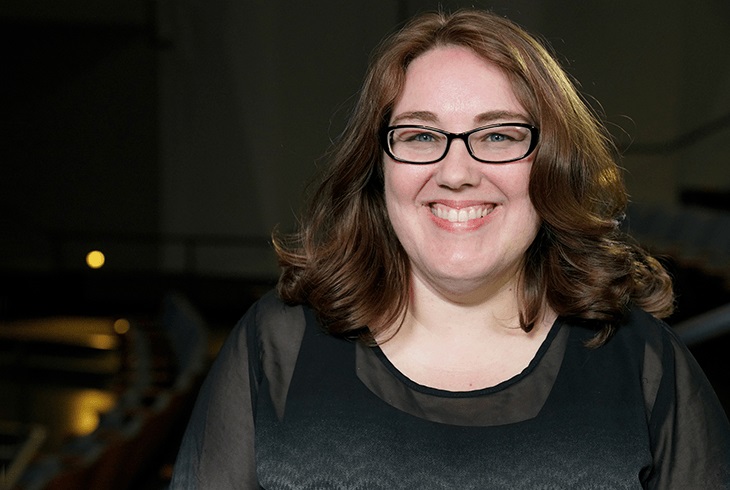 Dissertation: "Music, Race, and Gender in the Original Series of Star Trek (1966–1969)"
Jessica Getman is the Managing Editor for The George and Ira Gershwin Critical Edition at the University of Michigan, Ann Arbor, and a film musicologist focusing on music in television and science fiction media. She holds a PhD from the University of Michigan, for which she produced a dissertation on music and social discourse in the original series of Star Trek. Other areas of study include music production in mid-twentieth-century American television, popular music in science fiction media, and amateur music in media fandom.
---
Anne Heminger
Ph.D. in Historical Musicology (2018)

Dissertation: "Confession Carried Aloft: Music, Religious Identity, and Sacred Space in London, c. 1540–1560"
---
Andrew Kohler
Ph.D. in Historical Musicology, Certificate in Music Theory (2015)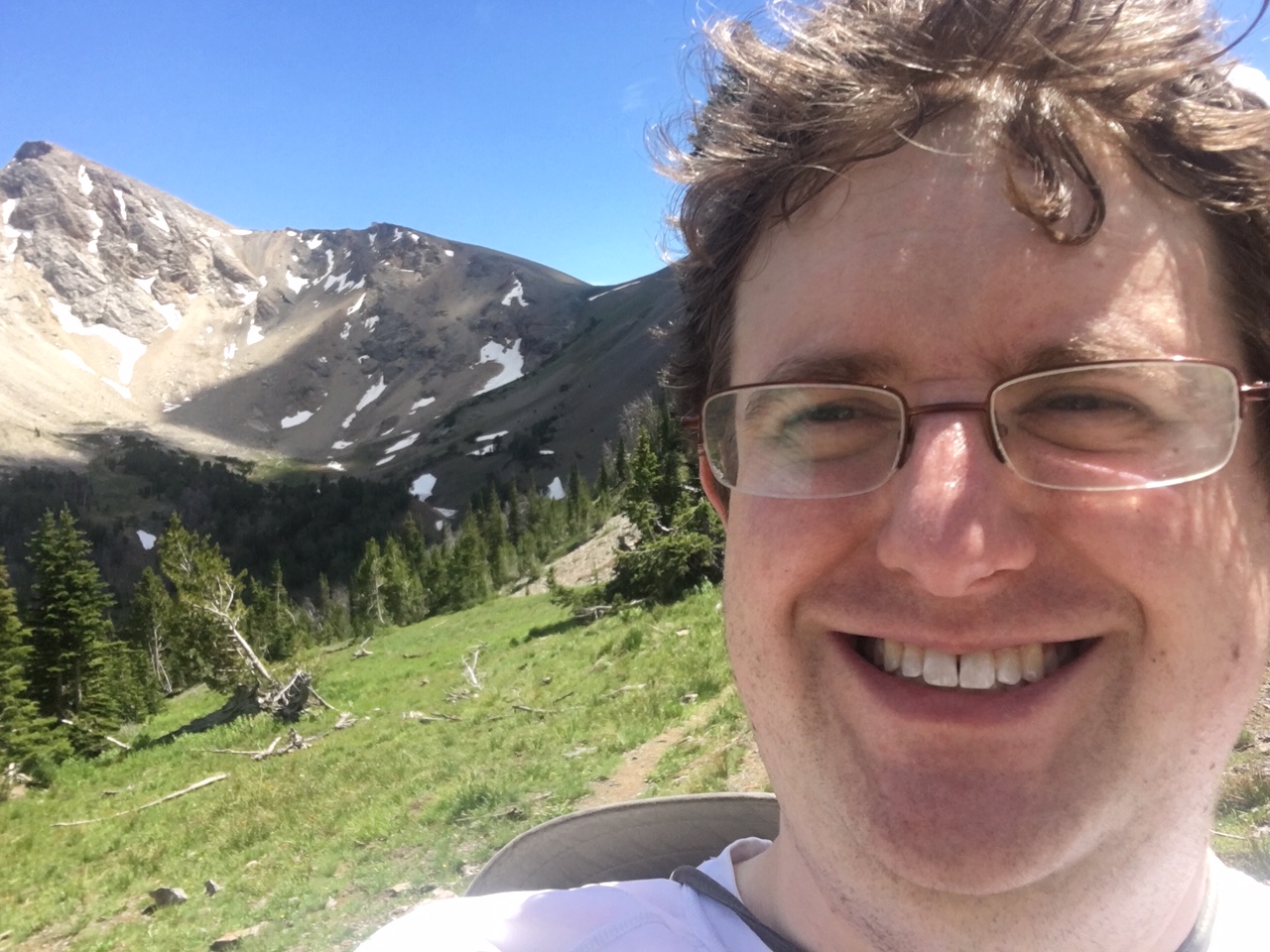 Dissertation: ""'Grey C', Acceptable": Carl Orff's Professional and Artistic Responses to the Third Reich"
Andrew Kohler grew up in the Seattle area. He earned a classics diploma from Phillips Exeter Academy and a B.A. in literature and music from Yale University. After completing his musicology degree, he taught music history, music theory, and music appreciation at several colleges and universities in Michigan, Ohio, and Arkansas. His other musical activities include singing with the UMS Choral Union, keyboard performance, composition, and watching productions of obscure operas. He conducted his Chamber Symphony in E minor in 2012 at the School of Music, Theatre & Dance. He has done work with social justice causes, including serving as the legislative intern at Equal Rights Washington in Seattle, and his dissertation explores themes of anti-authoritarianism in Carl Orff's output. Andrew is one of the first members of the Gershwin Initiative. He is honored to be the project manager for Wayne Shirley's edition of Porgy and Bess, for which he performed in the test performance and presented a paper on the character of Bess at the accompanying symposium. Andrew is currently the Senior Editorial Assistant for the Gershwin Initiative at the University of Michigan.
---
Ho-Chak Law
Ph.D. in Ethnomusicology (2018)

Dissertation: "Cinematizing Chinese Opera, Performing Chinese Identities, 1945-1971"
---
Lena Leson
Ph.D. in Historical Musicology (2021)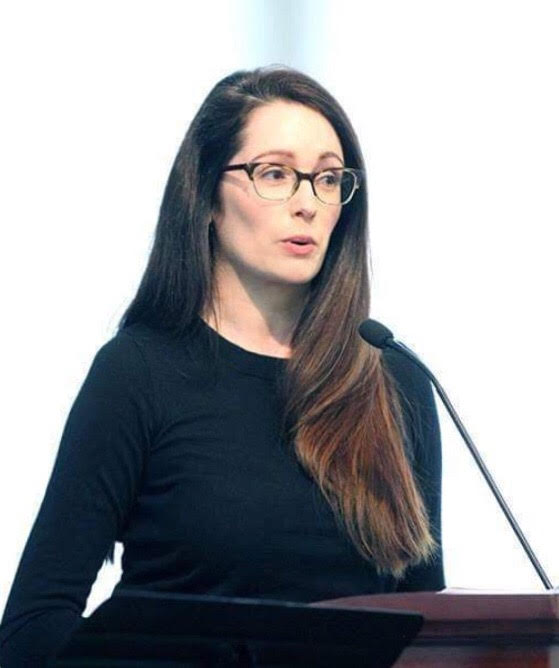 Dissertation: "Making an American Modernist: Franco-Russian Music Practices and Cold War Aesthetics in the Ballets of George Balanchine"
Lena Leson is a scholar of music for the stage and holds a PhD in historical musicology from the University of Michigan. Her dissertation explores the Cold War politics of George Balanchine's American ballets, and draws on her interest in the cultural politics of music and dance as well as 20th-century music for ballet in the United States, Europe, and Russia. Her article on the role of religion in the Breen-Davis tour of Porgy and Bess in the USSR appeared in the May 2021 issue of the Journal for the Society of American Music. She has presented her research at the annual meeting of the American Musicological Society and the Dance Studies Association.
---
Stephen Lett
Ph.D. in Music Theory (2019)

Dissertation: "The Psychedelic Listener: Theorizing Music in Therapeutic Practice"
---
Vivian Luong
Ph.D. in Music Theory (2019)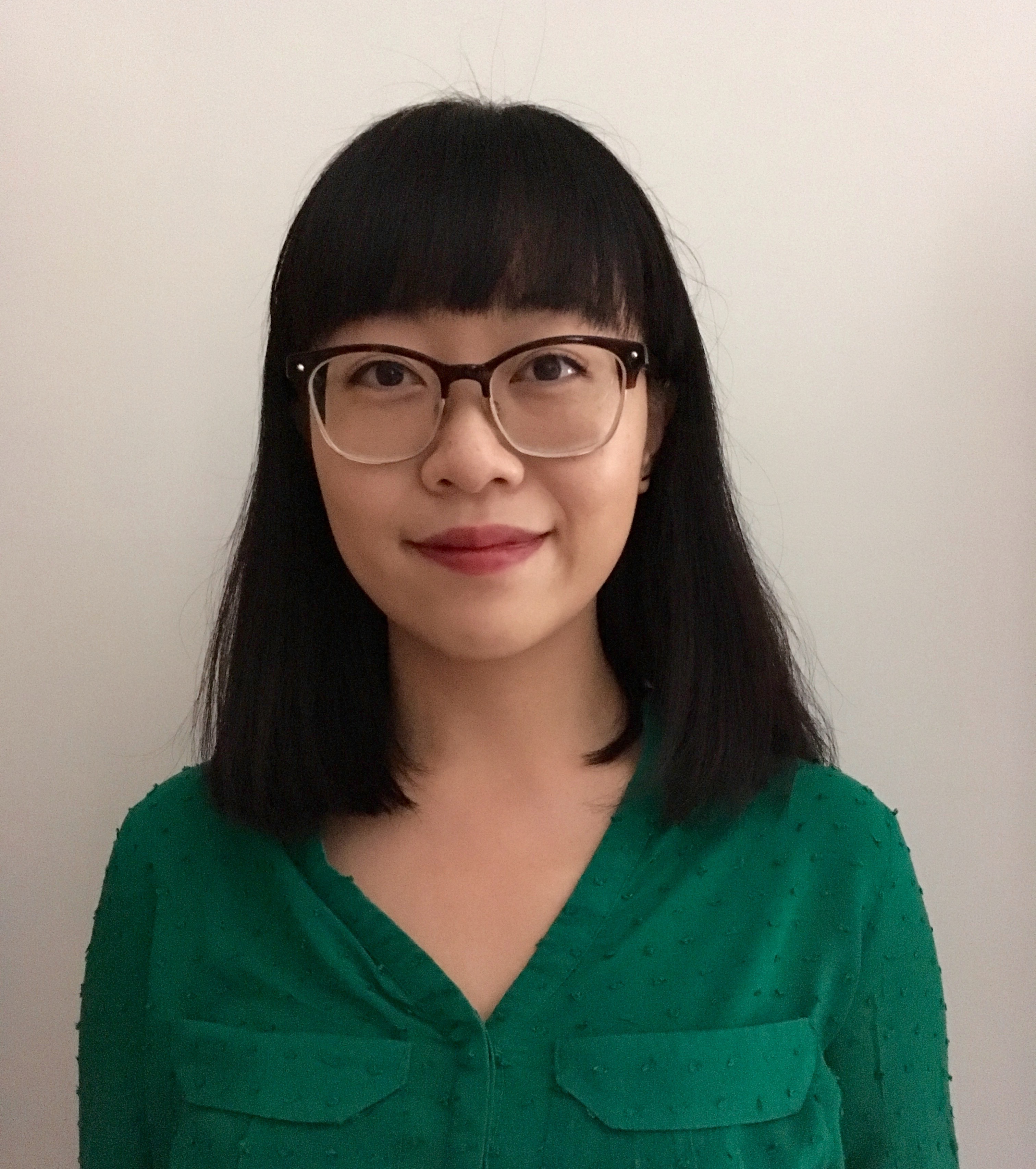 Dissertation: "Analysis as Ethics: Experiments with Music Loving"
Vivian Luong is a Postdoctoral Research Associate and Lecturer at the University of Virginia. Her research interests include the ethics of music analysis, feminist and queer theory, Schenkerian analysis, and affective autoethnography. Her dissertation, "Analysis as Ethics: Experiments with Music Loving," explores analysis as a loving, ethical practice through the perspectives of feminist music theory and new materialisms. She is currently developing a project that draws connections between queer animacies of the nonhuman and theories of musical agency. Vivian's work on analytical ethics has been published in Music Theory Online. She has presented her research at meetings of the Society for Music Theory, the American Musicological Society, the Canadian University Music Society, Music Theory Midwest, and Feminist Theory and Music. Her work has been supported by the Social Sciences and Humanities Research Council of Canada and the Institute for Research on Women and Gender at the University of Michigan. Vivian currently serves as the co-chair of the SMT Queer Resource Interest Group.
---
Elizabeth McLain
Ph.D. in Historical Musicology (2022)

Dissertation:

Elizabeth McLain's research interests include music and spirituality from the late nineteenth through the twentieth century, the music of France, the organist-composer tradition, disability studies, Russian music, and diversifying music history pedagogy. As a Diversity, Equity, and Inclusion ambassador, she works to make SMTD a more inclusive place for disabled students while simultaneously learning how to support other marginalized groups. Her dissertation "Catholic, Nonconformist, Surrealist, Artist: Olivier Messiaen's Intellectual World and Aesthetic Agenda in the 1930s" situates Messiaen's early works at the intersection of the composer-organist-improviser tradition, Ressourcement theology, Nonconformist political ideology, and Surrealist aesthetics. She has presented at conferences in the United States and abroad, and her published work includes a chapter in Mystic Modern: The Music, Thought, and Legacy of Charles Tournemire and a forthcoming article for the Journal of Musicological Research. Before coming to Michigan, she earned a BA in History and a BA in Music Performance at Virginia Tech. When not teaching, writing, or engaging in advocacy work, Elizabeth reads voraciously, spends too much time discussing Star Wars, and enjoys the company of her beloved cat Misha.
---
James McNally
Ph.D. in Ethnomusicology (2019)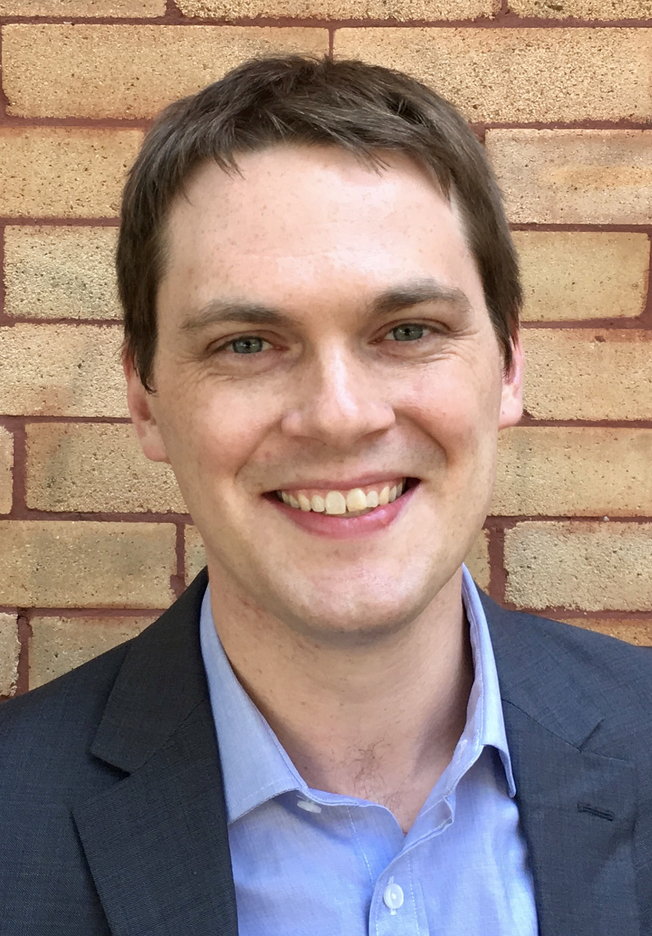 Dissertation: "São Paulo Underground: Creativity, Collaboration, and Cultural Production in a Multi-Stylistic Experimental Music Scene"
James McNally is currently a lecturer in the Departments of Music and Latin American and Latino Studies at the University of Illinois at Chicago.






---
Michael Schachter
Ph.D. in Composition and Music Theory (2019)

Dissertation: Vol. I: "The Black Clown"
Vol. II: "On Musical Reasoning: A Garland of Three Articles"
---
Austin Stewart
Ph.D. in Historical Musicology (2019)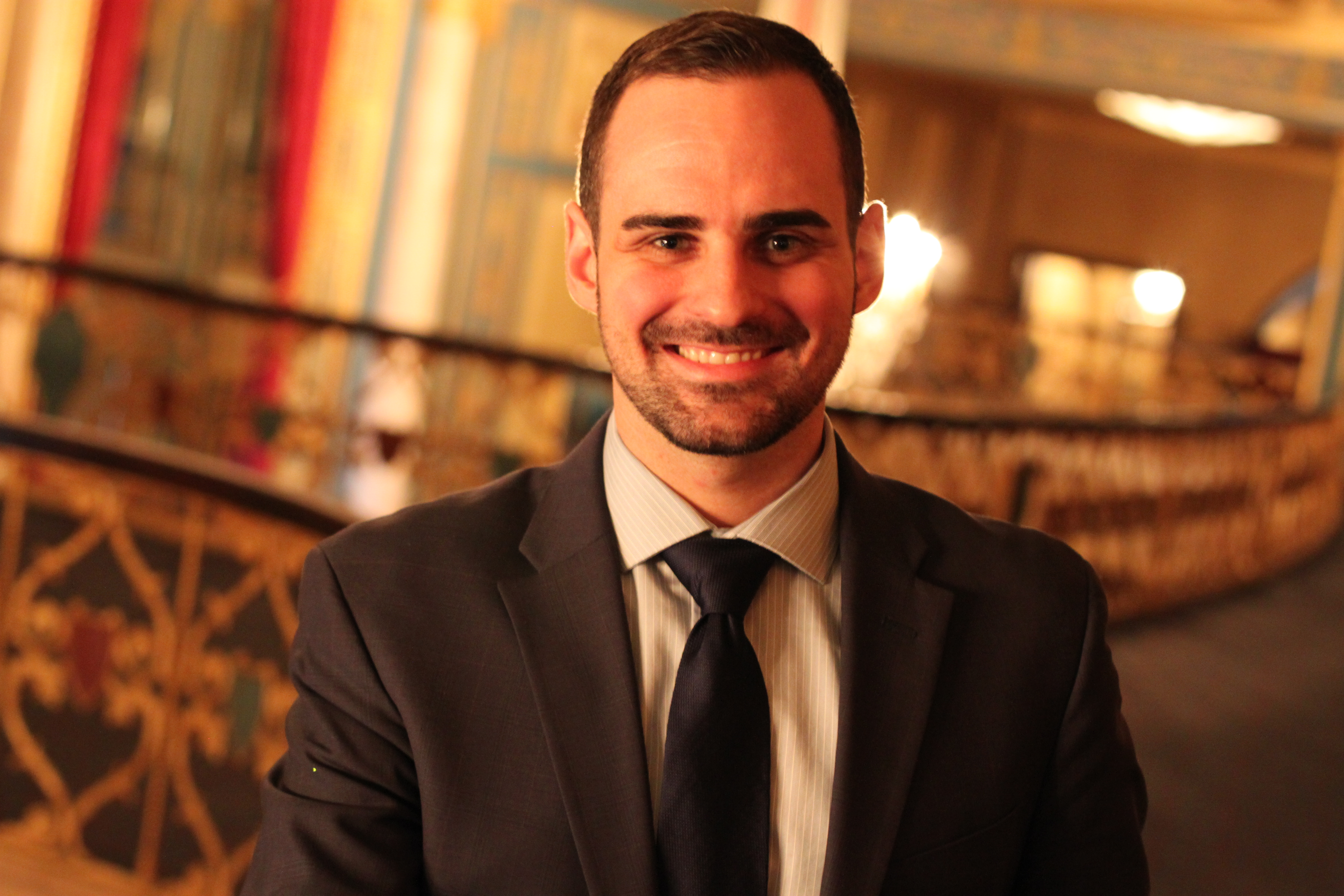 Dissertation: "The Opera is Booming. This is a City.: Opera in the Urban Frontier of Denver, 1864–1893"
Austin Stewart is a cultural innovator, musicologist, and arts administrator. He is putting his doctoral degree and various experience to use in non-traditional ways and moving towards a career in arts policy and advocacy. Currently, he is serving as the Acting Director of Institutional Advancement at Michigan Opera Theater, where he manages foundation and government relations, and as Director of Operations for Chorus pro Musica in Boston.
---
Evan Ware
Ph.D. in Composition and Music Theory (2015)

Dissertation: The Quietest of Whispers: a symphony for chamber orchestra;
"Their Ways: Theorizing Reinterpretation in Popular Music"

Evan Ware maintains active as composer and music theorist. His music has been performed in the United States, Germany, The Netherlands, New Zealand, and in Canada, both live as well as on CBC Radio 2 and WCMU. He has been privileged to work with such groups as the Latitude 49, ÆPEX Sinfonietta, the Orchestre Métropolitain du Grand Montéal, the Arraymusic Ensemble, members of the National Arts Centre Orchestra, the Windsor Symphony Orchestra, the University of Michigan Symphony Orchestra, the University of Michigan Javanese Gamelan Ensemble, the Georgia State University Concert Band, the Donald Sinta Saxophone Quartet, and the New Zealand Clarinet Quartet. Evan's music has been supported by the Barlow Endowment for Music Composition, Central Michigan University's School of Research and Graduate Studies, the Rackham School of Graduate Studies at the University of Michigan, the Canada Council for the Arts, and the City of Ottawa. Evan's research on cover songs and musical reinterpretation has appeared in publications on punk music. He is currently co-editing a book for Routledge on music in the Star Trek Franchise and is preparing a chapter for a collection on the music of Twin Peaks. He has presented papers at meetings of the Society for Music Theory, Music Theory Midwest, Music Theory Southeast, Music and the Moving Image, the Society for Cinema and Media Studies, and the Canadian arm of the International Association for the Study of Popular Music. Evan is currently Assistant Professor of Composition at Central Michigan University, having previously taught at Georgia State University, and Madonna University.
---
Alyssa Wells
Ph.D. in Historical Musicology (2022)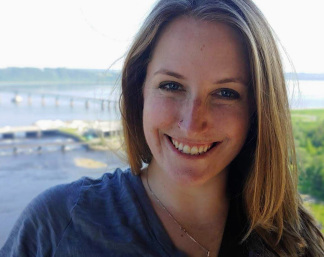 Dissertation: "Falling Out of Step: Belonging, Grit and Drum Corps International's Moment of Reckoning"
Alyssa Wells's dissertation articulates how marching bands in the United States function as forces of social influence through theories of whiteness, masculinity, and militarism. Alyssa's secondary research area focuses on composer Hanns Eisler and music festivals in the German Democratic Republic. She completed master's degrees at the University of Massachusetts Amherst in Musicology (M.M.) and German and Scandinavian Studies (M.A.), where her work on Eisler received funding from the German Academic Exchange Service (DAAD). In her free time, she enjoys camping, cooking, telling terrible jokes, and making annoying puns.
---