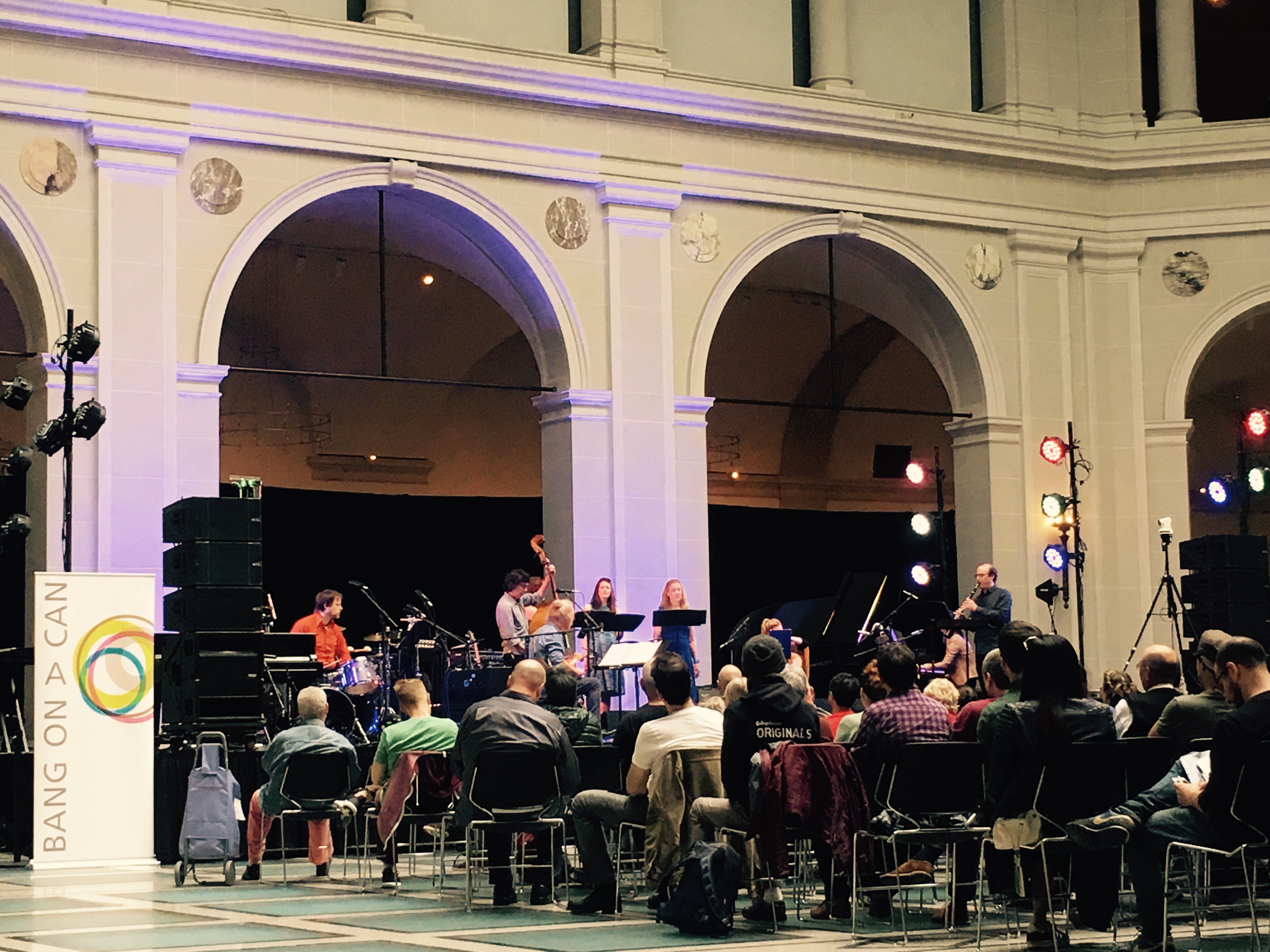 Last month I went to the Brooklyn Museum for the 30th Anniversary of the Bang on a Can Marathon, an annual new music marathon concert which is the main activity of the Bang on a Can musical group. I sat behind the amazing Pulitzer-Prize winning composer–singer–violist Caroline Shaw, who later took to the stage to sing and play this fascinating solo set of her own compositions. In this performance, Shaw used an audio processor (a loop station) to create a layering of sounds from her voice and a viola.
—Nee Chucherdwatanasak
Nee is a Ph.D. candidate in historical musicology. She specializes in post-1945 Western European and American classical music, with an emphasis on the current new music scene in the United States.