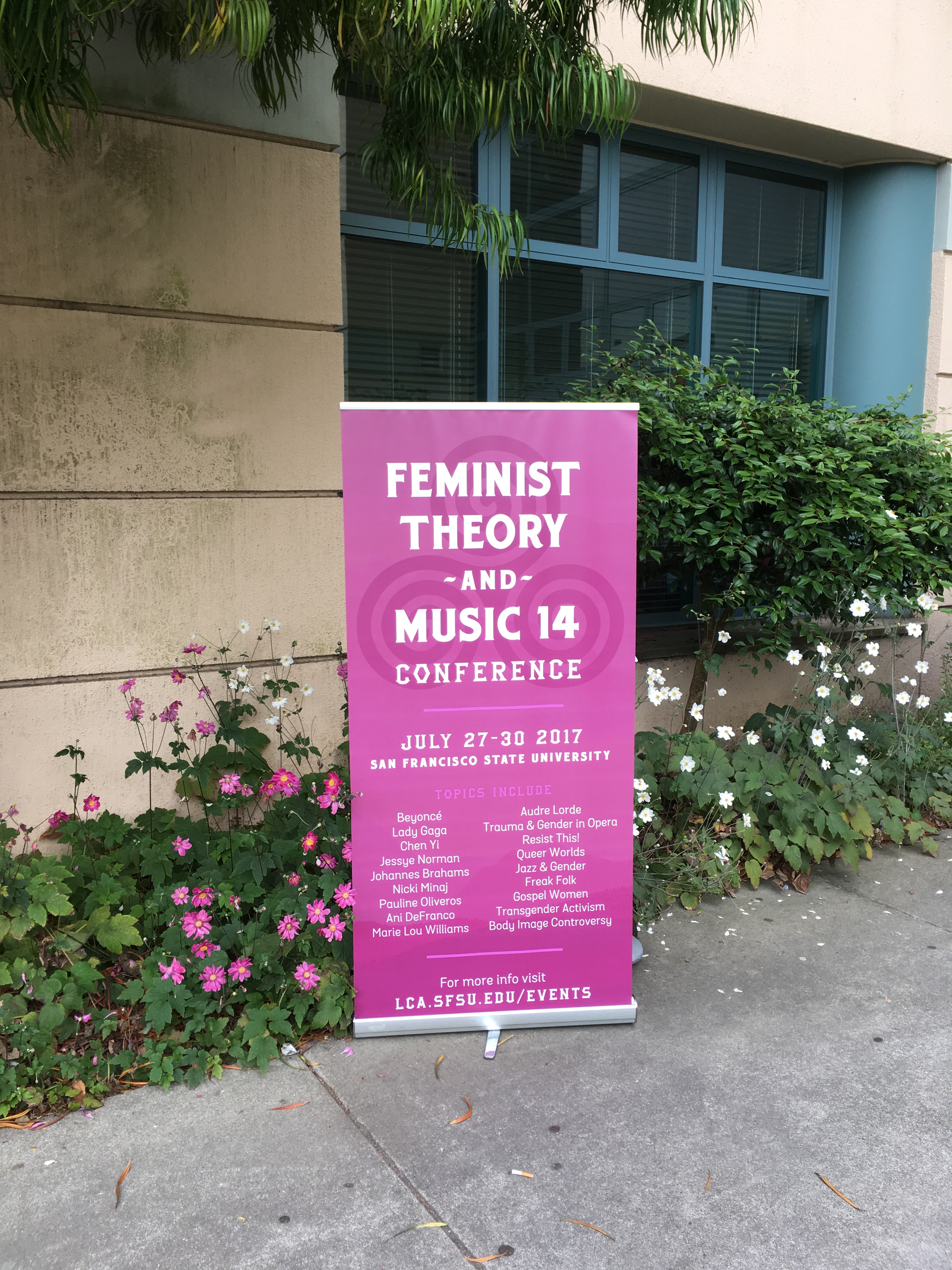 This past July, fellow music theory PhD candidate Steve Lett and I attended the Feminist Theory and Music (FTM) conference hosted by San Francisco State University. Featured in the same session, we presented papers centered on rethinking early feminist music theory's contributions to our discipline. Steve's paper was titled "Depoliticizing Experience: Music Theory after the Feminist Critique" and mine was titled "Philosophies of the Body in Feminine Endings: Historicizing the Feminist Roots of Music Theory's Embodied Turn."
Referencing the 1978 Maya Angelou poem "Still I Rise," the conference theme "Still We Rise" threaded through diverse topics and formats. We attended papers on autoethnography of queer American spaces, trauma in recent productions of Strauss's Salome, and indigenous feminisms from the Marshall Islands. In a workshop on South African protest music, we learned strategies for musical activism alongside musicologist Nicol Hammond who draws on her Apartheid-era experiences in her recent work. Two special sessions commemorated the passing of Pauline Oliveros and Geri Allen, two feminist icons in music. A third special session celebrated the opening of the National Museum of African American History and Culture.
FTM is a biennial conference organized by an unincorporated group of dedicated scholars. At the end of the conference, attendees were involved in a conversation about planning the next iteration of FTM. While these details are still in formation, Steve and I are already looking forward to attending in 2019!
—Vivian Luong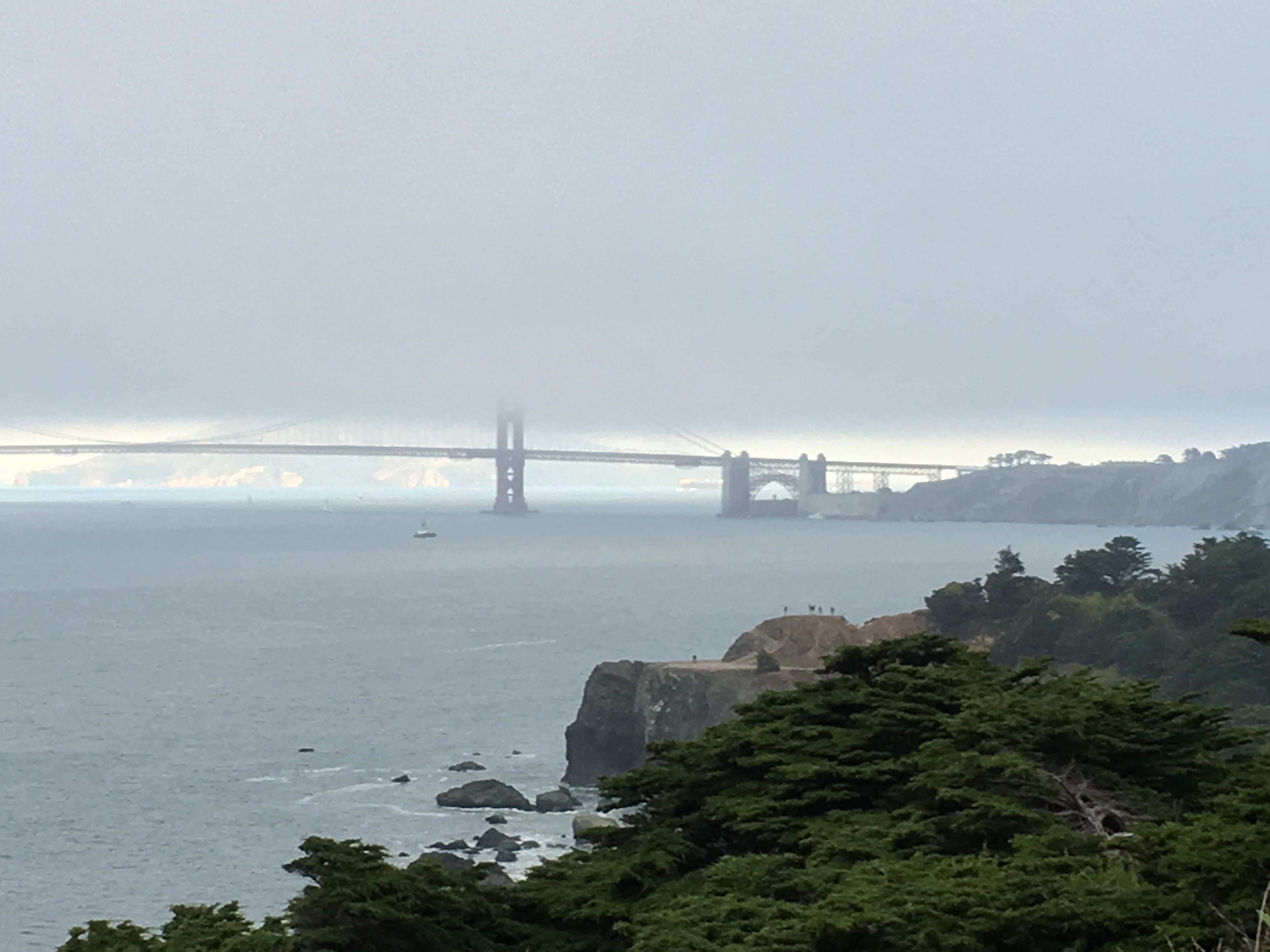 The Golden Gate Bridge enveloped in fog.
Vivian Luong is a music theory PhD candidate. She is currently working on her dissertation titled "Rethinking Music Loving with Ethnographies of Music Analysis."
Steve Lett is a music theory PhD candidate. His dissertation titled "The Psychedelic Listener" explores how ideas about music's role in psychedelic psychotherapy animated the practice of influential music therapist Helen L. Bonny.