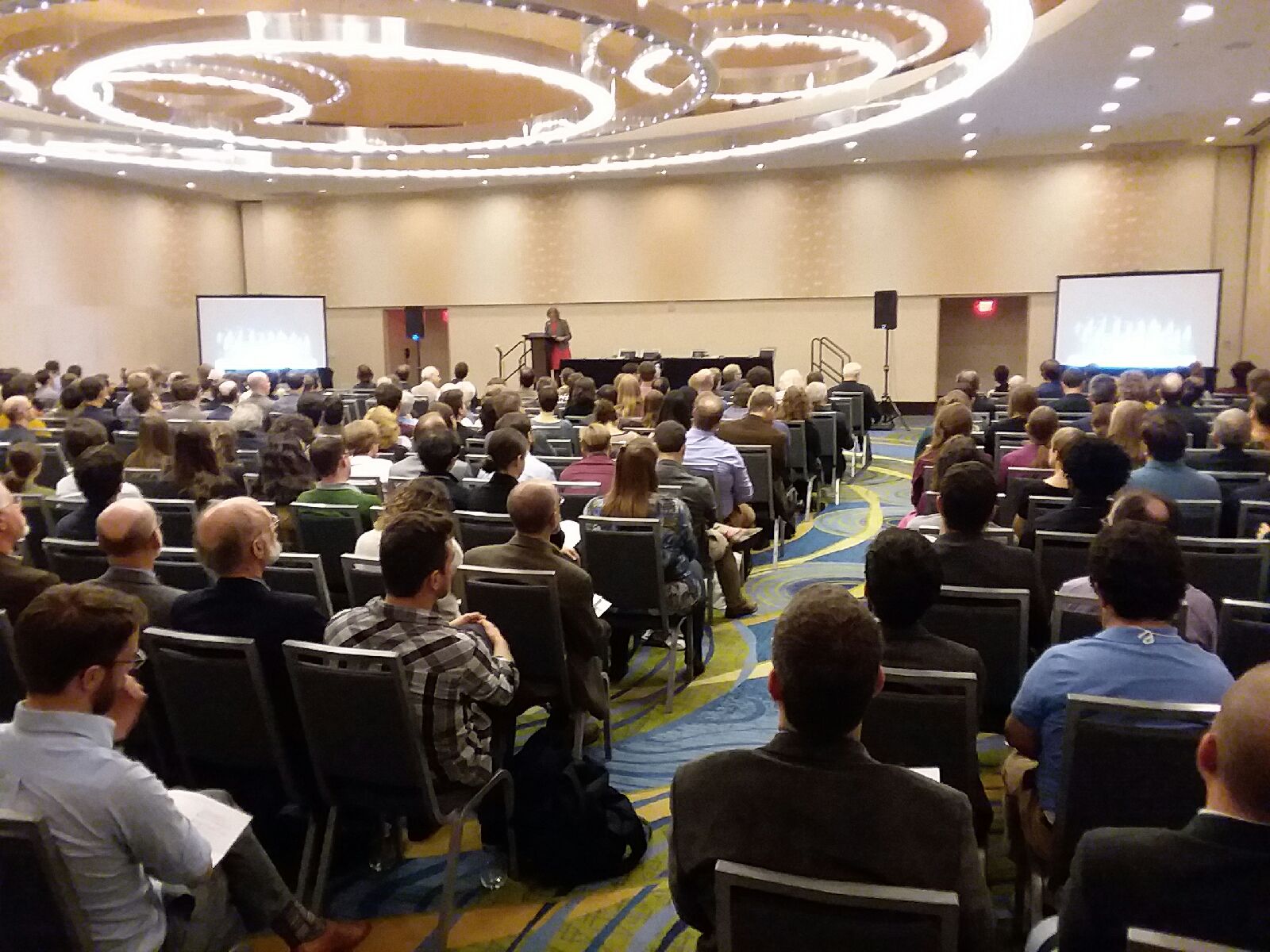 Several SMR members attended the recent annual meeting of the Society for Music Theory in Arlington, VA. Three of these presented four papers between themselves:
Josh DeVries presented his paper entitled "HOPE (George Crumb's Black Angels)" at the inaugural meeting of the Archival and Autograph Documents Interest Group. This session was comprised of 10-minute "Lightning Talks," each summarizing a "lightbulb moment" that one has had working with sketches or other archival documents. Josh's talk focused on an abandoned title for one movement of George Crumb's Black Angels, how it related to the accepted title, and, ultimately, how it led him to reconsider the meaning of the work as a whole.
Steve Lett gave a paper as a part of a session on activism in the academy held by the SMT scholars for social responsibility interest group. He presented some reflections on organizing in light of recent so-called "Right to Work" legislation in Michigan. These reflections focused on how policy facilitates the performance of values at the individual level. He then drew this theme into a proposed change in the language of the SMT's by-laws to be voted upon at the business meeting.
Vivian presented her paper "Musical Agency/Animism/Animacy" at a special panel celebrating the work of Fred Everett Maus hosted by the SMT Queer Resource Group. Contemplating his essay "Music as Drama" as a queer text, her talk traced connections from Maus's distinctive version of musical agency outlined in "Music as Drama" to his later work on musical animism. She concluded by drawing Maus's concerns with musical agency and animism into dialogue with recent scholarship on posthuman animacy to suggest a new path forward for queer music theory.
Vivian also presented a portion of her dissertation project in the session "Music and Body." In this talk, titled "Philosophies of the Body in Feminine Endings: Historicizing Music Theory's Embodied Turn," Vivian re-situates contemporary music-theoretical scholarship on the body within the context of Anglo-American feminist philosophy.
Congratulations and nice work, Josh, Steve, and Vivian!
Photo: A plenary talk by Gretchen Horlacher, one of three given on Saturday afternoon (credit: William van Geest).