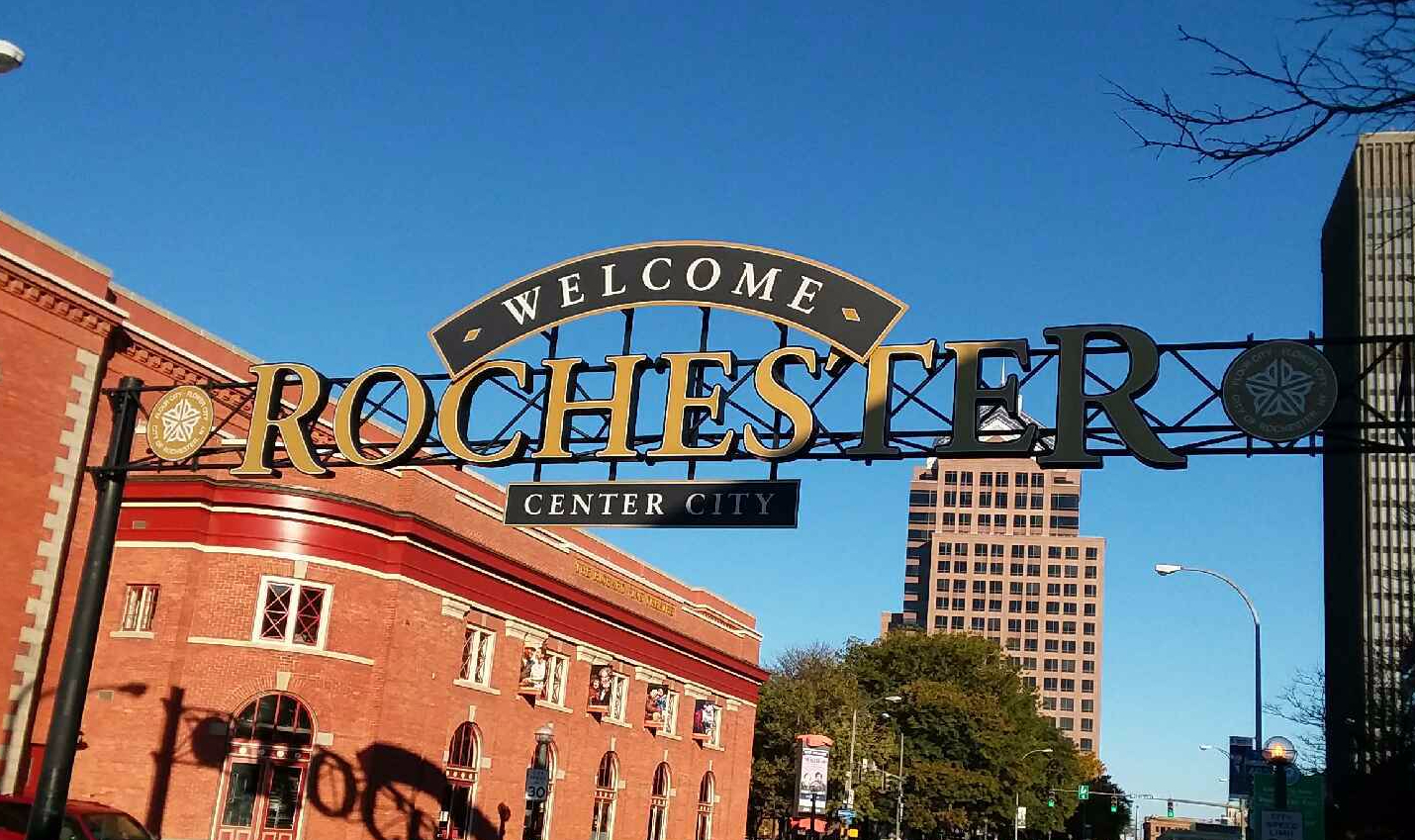 Recently, SMR members attended the Eighty-third Annual Meeting of the American Musicological Society in Rochester, NY. Members attended the usual line-up of paper sessions, keynotes, and receptions. In addition, one SMR member, Vivian Luong, presented a paper at a session entitled "Intellectual Roots Reviewed" (see abstract below). Congratulations and nice work, Vivian!
Pictures: Click to enlarge and view captions…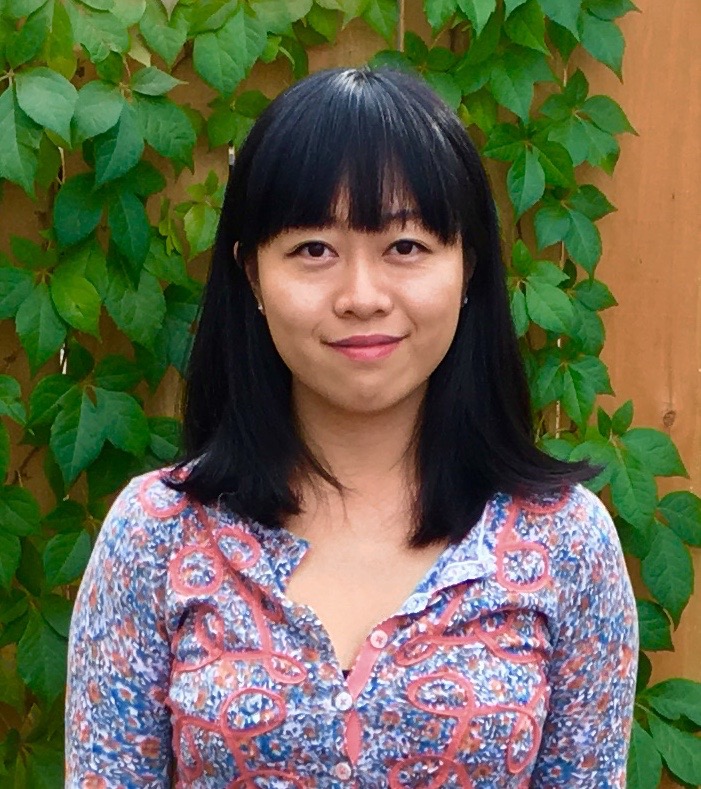 Philosophies of the Body in Feminine Endings: The Feminist Roots of Music Theory's Embodied Turn
Vivian Luong (University of Michigan)
Alongside musicology's material turn (Dolan 2015; Watkins and Esse 2015), bodies—such as listeners' bodies, performers' bodies, and sonic/musical bodies—have become key music-theoretical objects of study in recent decades. Beginning with Suzanne Cusick's feminist critique of music theory's mind/body problem (1994), accounts of embodied musical experience continue to proliferate across diverse areas of scholarship from performance and analysis (Fisher and Lochhead 2002) to music cognition (Kozak 2015) and music and disability studies (Lerner and Straus 2006). While Cusick's article and other feminist music-theoretical texts are often referenced in embodied music theory (Hasty 2010; Mead 1999), both music theorists and musicologists have yet to consider a historical account of the feminist-philosophical context out of which these influential writings on the body emerged.
My paper illuminates the philosophical orientations that color one such text, Susan McClary's Feminine Endings (1991). While a significant contribution to new musicology, I argue that McClary's book also opened a space for bodily inquiry in subsequent feminist and embodied music-theoretical scholarship. Drawing on philosopher Elizabeth Grosz's history of feminist approaches to the body (1994 and 2011), I contextualize Feminine Endings in relation to three categories of feminist thought: egalitarian feminism, social constructionism, and sexual difference. Specifically, in contrast to McClary's critics who understand her work as an imprecise borrowing of écriture féminine (Higgins 1993; Sayrs 1993–94), I demonstrate how the observed inconsistencies in McClary's feminist project arise out of two factors: 1) an underlying tension between her investments in egalitarian feminism and social constructionism; and 2) the historical moment in which her text emerged as theories of sexual difference by Grosz, Judith Butler (1990 and 1993), and Donna Haraway (1991) were taking hold. The vacillation in McClary's writing from the socially-contingent body to the biologically-sexed body, I argue, perfectly encapsulates the contentiousness of talking about the body during this moment in feminist philosophy. In contextualizing McClary within the history of feminist thought and the emergence of embodied music theory, this paper provides a model for understanding the philosophical investments that informed and continue to inform approaches to music-theoretical bodies today.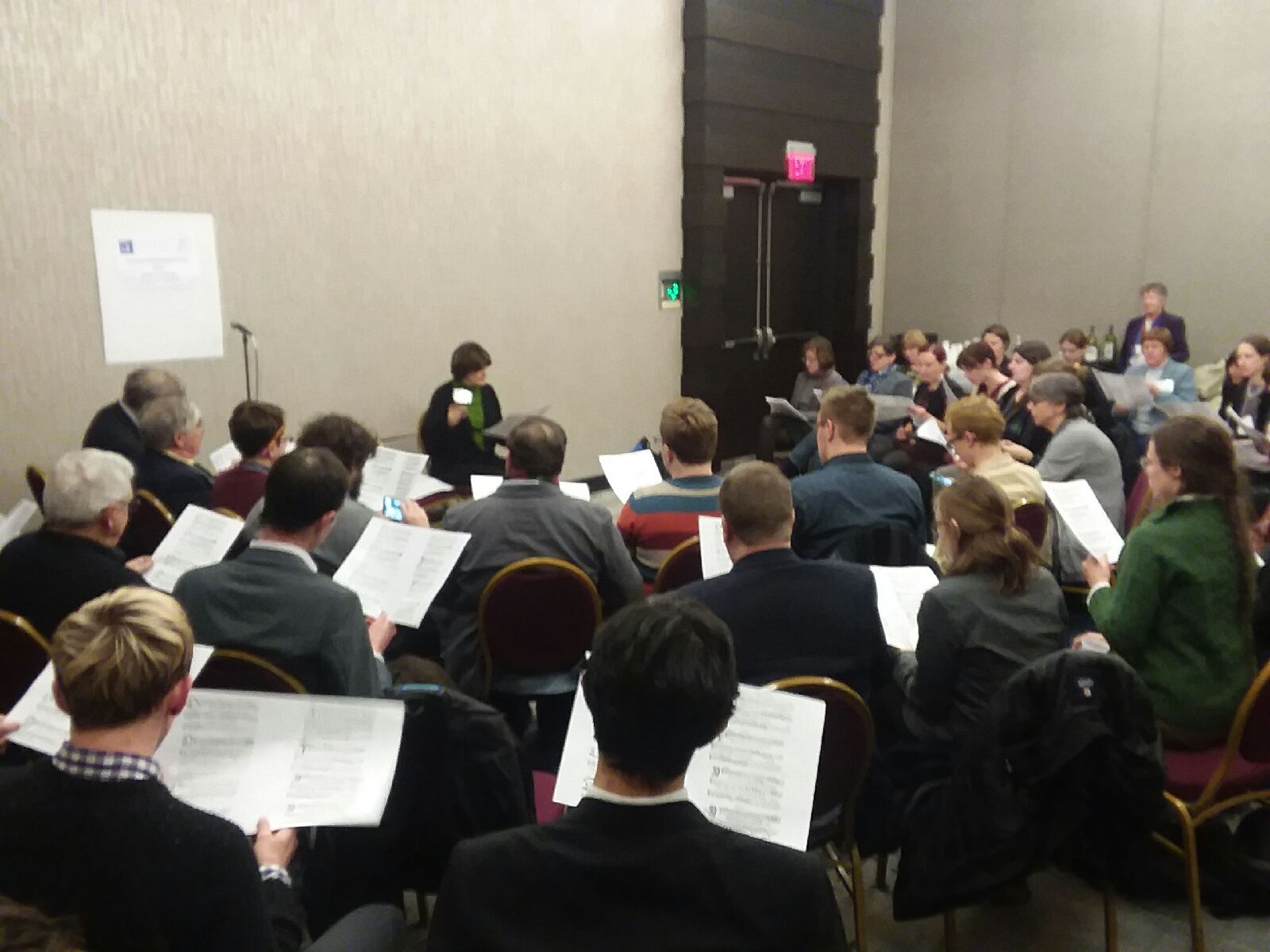 Singing from Renaissance notation with Valerie Horst (credit: William van Geest).