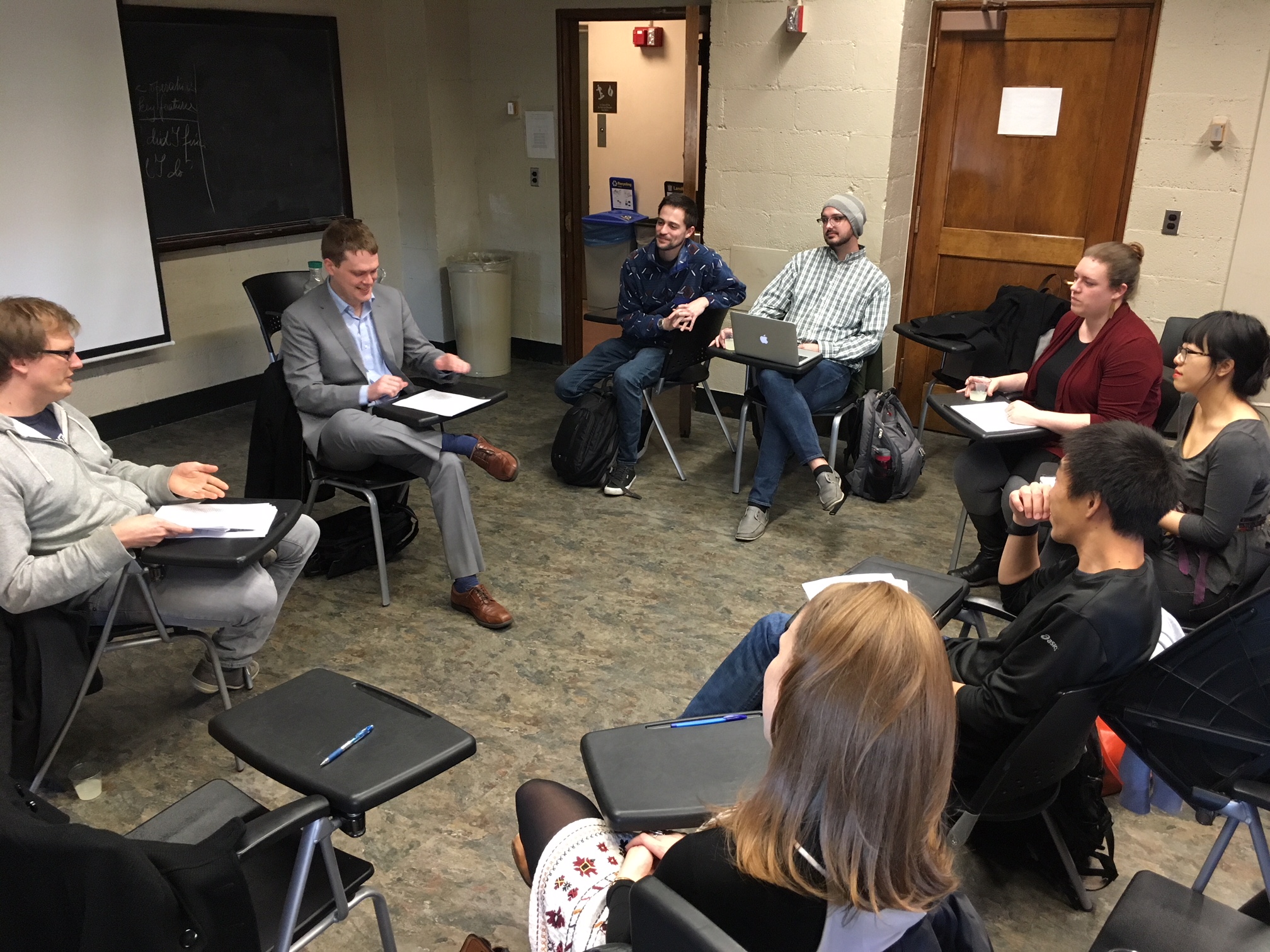 The MMF (Michigan Music Forum) team hosted an abstract workshop on December 1. In the workshop, four candidates (Steve, James, Anne, and Ho Chak) talked through their abstract-writing process by presenting their drafts and then the abstract in its eventually accepted form. The second edition of the workshop will be held in mid-January, and any SMR members are invited to share their work-in-progress abstracts and receive comments from the others—a peer-reviewed abstract workshop, in other words. Have your abstracts ready and see you in January!
Photo: James talks about his abstract to a rapt audience.
Report and photo by Nee Chucherdwatanasak.