Last week, several SMR members attended the 2018 annual meeting of the Society for American Music in Kansas City, MO. One member, James McNally, presented his paper on the experimental music scene in Sāo Paulo, Brazil (see abstract below).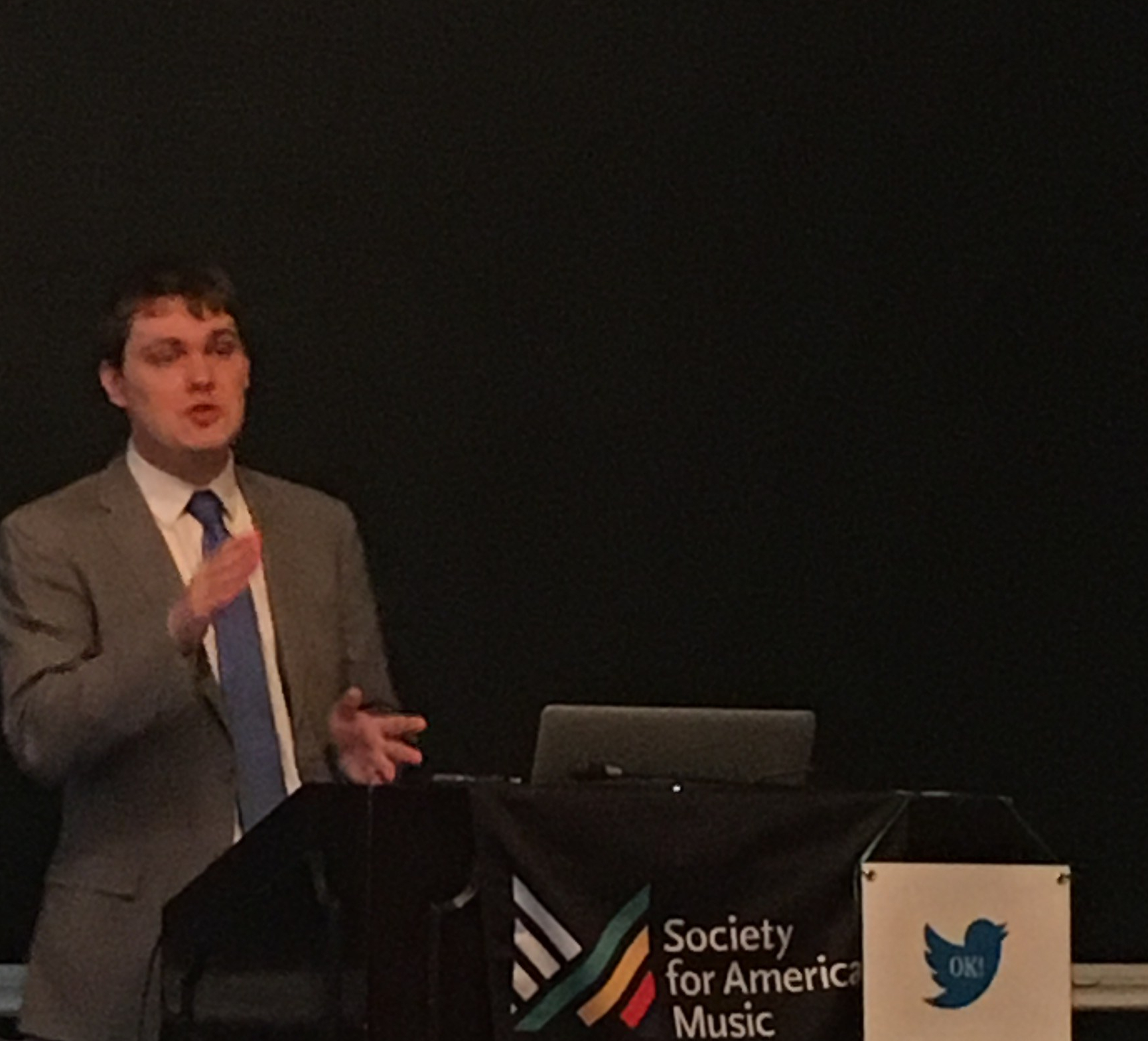 Photo: James presenting his talk (credit: Nee Chucherdwatanasak)
"DIY Experimental: Punk's Radical Reinvention of Musical Experimentalism in Sāo Paulo, Brazil" (James McNally)
In São Paulo, Brazil, a collaborative multistylistic scene of experimental musicians has emerged over the past decade. The participants in this scene employ a creative model derived not from the compositions of John Cage or the hybrid sounds of Tropicália, but from the antiauthoritarian attitude and do-it-yourself (DIY) ethos pioneered by bands such as Black Flag and Fugazi. Drawing from a year of ethnographic research, this paper argues for the central role of punk culture in fostering innovation and shaping contemporary musical experimentalism. I situate this within a discussion of the ramifications of punk for future studies of experimental music.