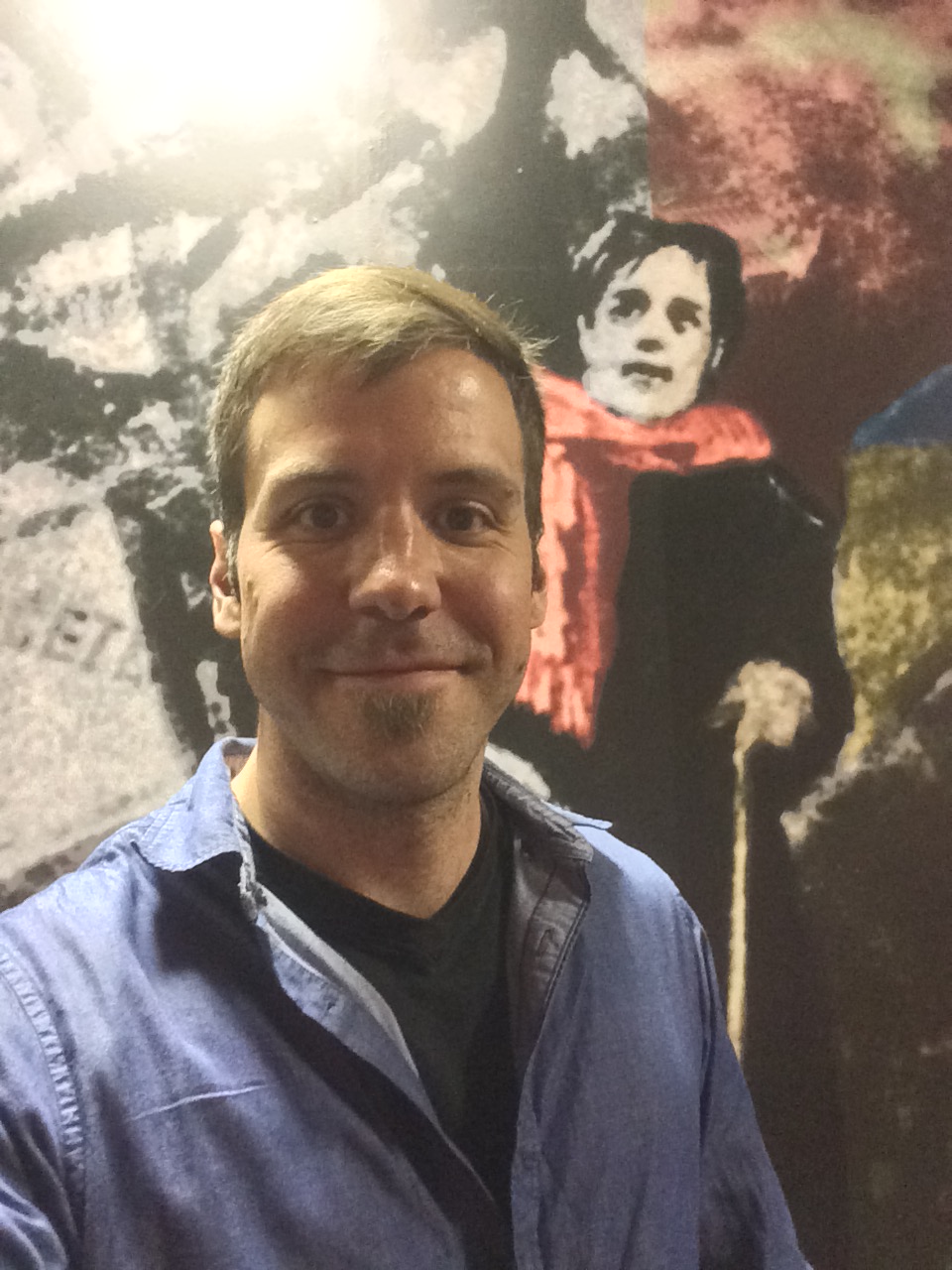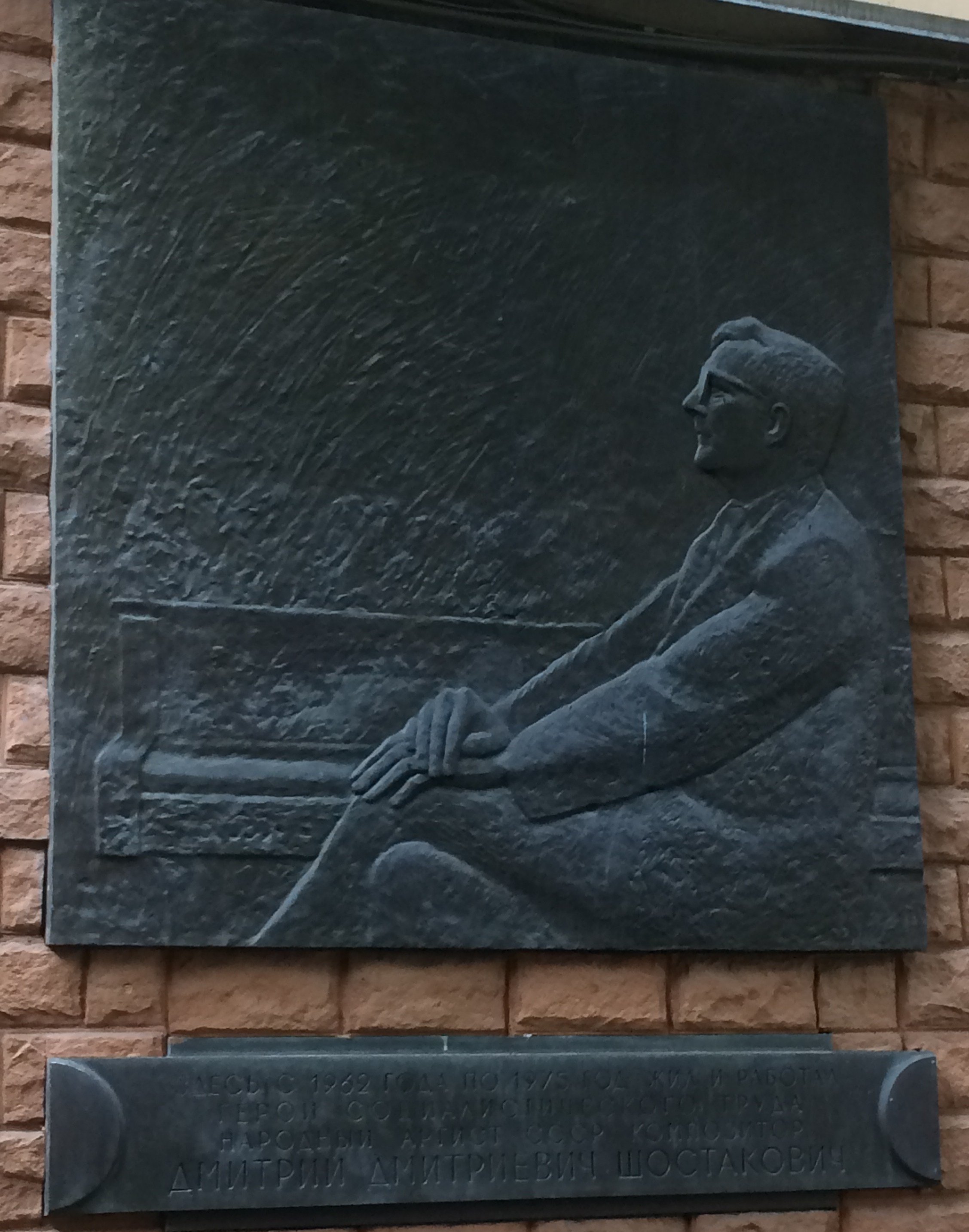 I am currently finishing up research funded by a Fulbright grant for the 2017–18 academic year. The research I conducted focuses on the composition and reception history of D.D. Shostakovich's 24 Preludes and Fugues, Op. 87. During my time in Moscow, I looked at over three-hundred pages of manuscripts for Op. 87 to analyze Shostakovich's compositional process. Prior to arriving in Moscow, I was hoping to find evidence that Shostakovich sketched and planned his materials extensively for Op. 87. I discovered that he did plan out his compositions, but in a very intuitive and unsystematic manner.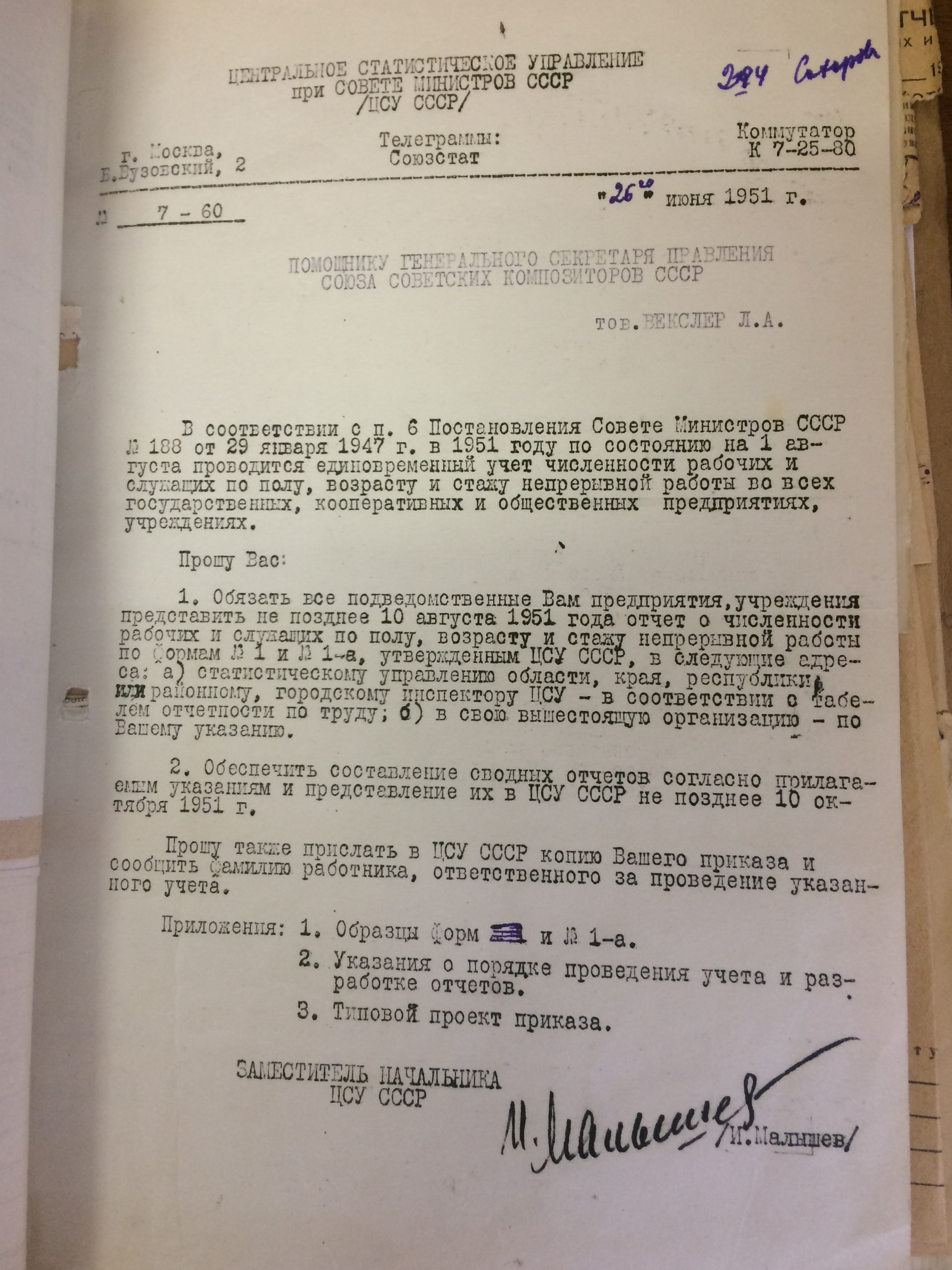 I also looked at hundreds of orders, stenographs, and other official documents from the Composers' Union, the Committee of Artistic Affairs, and Muzgiz (the Moscow based publishing company) covering the post-war period. The purpose of looking at these documents was to better understand the "music industry" in the post-war Soviet Union. I conducted research at the Shostakovich archive, the Russian State Archive of Literature and Art (RGALI), and the Russian National Museum of Music (RNMM-formerly the Glinka archive).
Right: An order from the Soviet Ministers of the USSR for statistical information on the Union.
Pictured at top: The wall memorial to Shostakovich just outside the archive (the plaque reads: "Here from 1962 to 1975 lived and worked the hero of socialist labor, National Artist of the USSR, composer Dmitri Dmitrievich Shostakovich").
At left: My daughter Layla taking her first guitar lesson at 2 months old in our apartment in the Khoroshovo-mnevniki district.