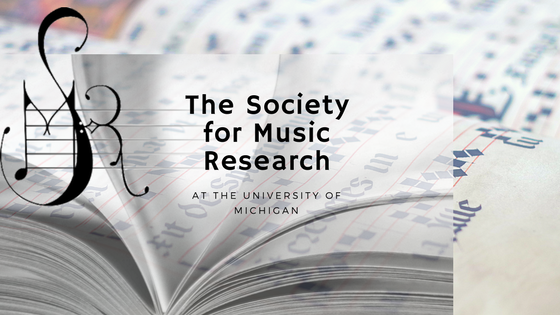 Hello, all!
Welcome back! We are excited to begin our tenure as co-chairs for SMR for the 2018–19 academic year. Following a successful 2017–18 academic year, which included events such as our second graduate student conference, "Music and Borders," we are eager to offer professional development activities and deepen support for our organization within and beyond the Michigan academic community.
The many events planned for this upcoming year reflect SMR's commitment to fostering an enriching and supportive community for Michigan's graduate students in music research. With the help of our social committee and the Michigan Music Forum (MMF), we will continue to expand the variety and number of social and professional events offered by SMR, from barbecues to abstract writing workshops and a dissertation writing group. In addition to visiting our website for news on our society's events, please be on the lookout for blog posts that will reflect the diverse research interests and experiences of our constituency.
If you are an SMR member and have ideas for SMR, an initiative to suggest, or any other feedback, please let us know! If you are a prospective student and would like to find out more about us, please contact us at societyformusicresearch@umich.edu.
We'd like to take this opportunity to thank William van Geest and Austin Stewart, who run the SMR website, as well as incoming dean David Gier and the music theory and musicology faculty for their continued advocacy on behalf of our organization.
With our best wishes,
Anna Rose Nelson and James McNally