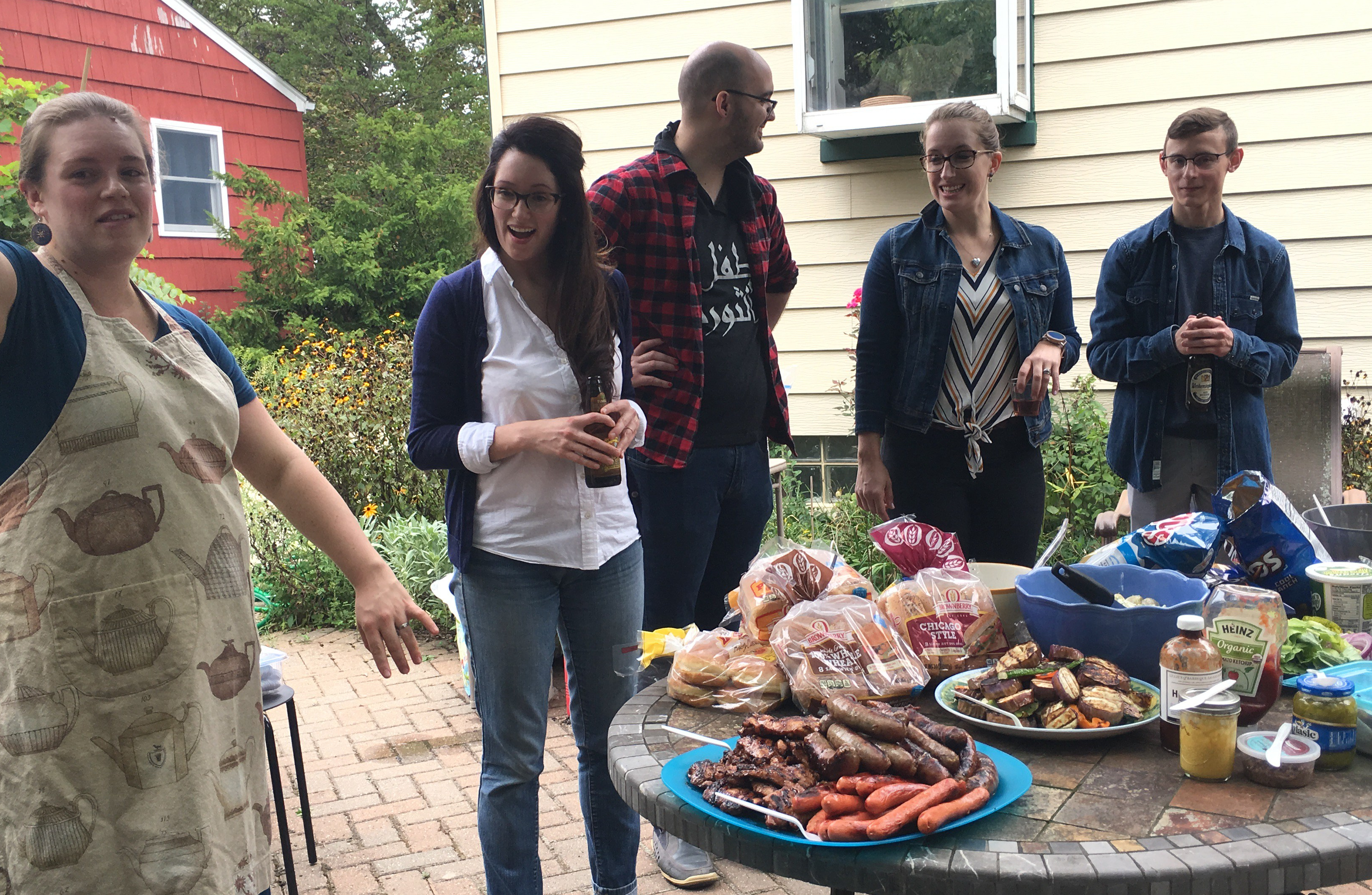 Last Saturday while many Wolverines were roaring at the Michigan Stadium, a number of SMR members were enjoying themselves in the peaceful backyard of Anne's house. The weather couldn't have been better, with the perfect combination of a cool breeze and warm sunshine. We enjoyed Anne's wonderfully grilled chicken and hot dogs, alongside homemade salads, side dishes, and desserts contributed by other SMR members. The delicious food and amicable company were clear signs of success in the upcoming academic year!
—Nee Chucherdwatanasak
Photos: Click to enlarge…
Photos by Nee, Joe Parinya, and Stephen Lett.