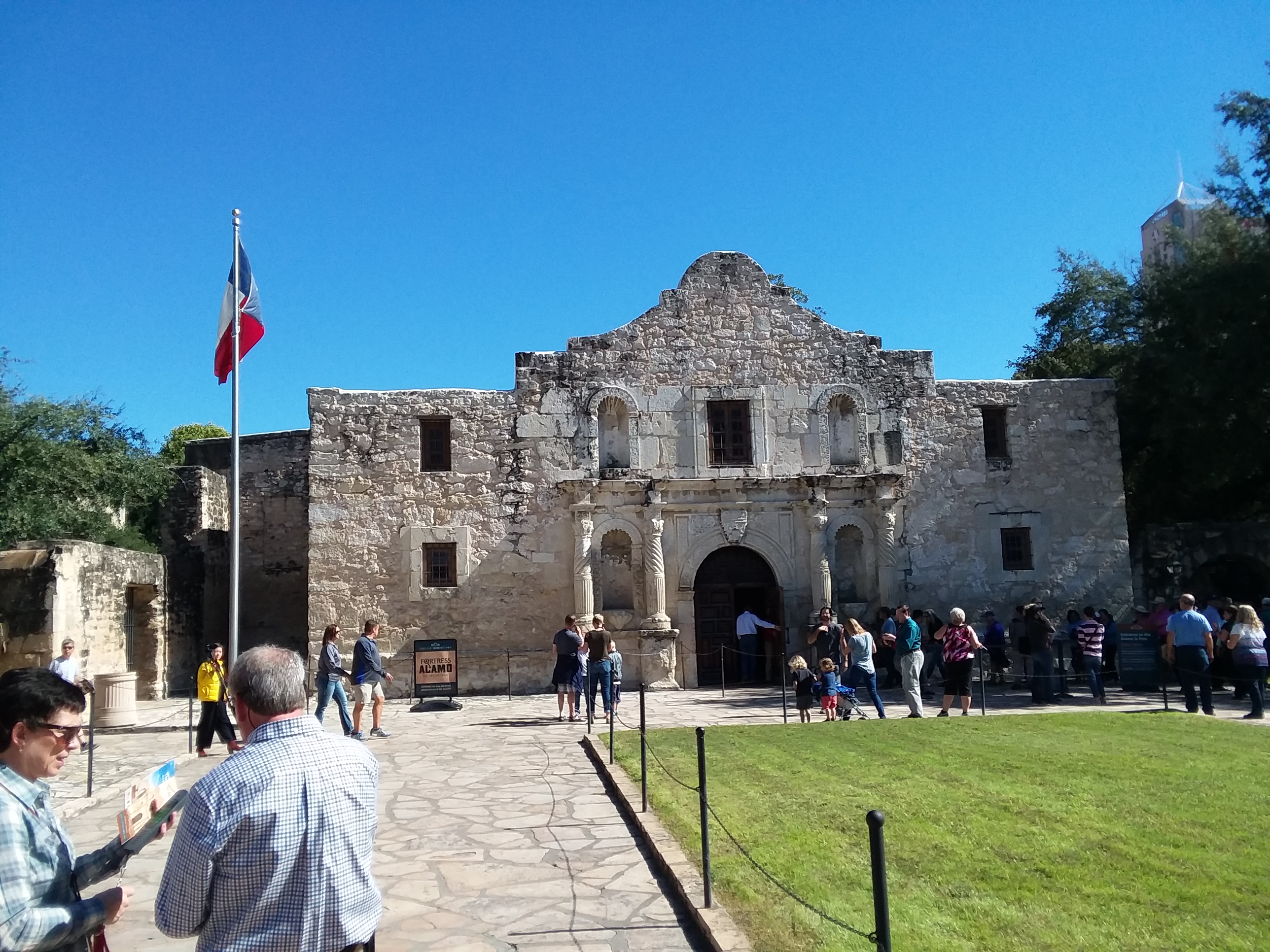 Last weekend, SMR members were in San Antonio for the annual meeting of the American Musicological Society and the Society for Music Theory. A number of SMR members gave talks, including an entire panel composed of U-M scholars (see complete list below). Congratulations, all, and excellent work! In addition to papers, meetings, and professional development, the extremely clement weather afforded the opportunity to visit San Antonio's rich and colorful sights—including, of course, the Alamo.
Papers given by SMR members:
Jessica Getman and Lena Leson, "Online Skills for Real-World Impact: The Gershwin Initiative's Undergraduate Research Program"
Anne Heminger, "Performing Orthodoxy across the Confessional Divide: The Te Deum and the Politicization of Ritual from Henry VIII to Mary I"
Stephen Lett, "How to DJ a Psychedelic Trip: Helen L. Bonny's Lesson from the Drastic"
Vivian Luong, "Animating Indeterminate Musical Agency"
James McNally, "DIY Experimental: Punk's Radical Reinvention of Musical Experimentalism in São Paulo, Brazil"
Joint Session: Porgy and Bess Against the Grain: New Approaches to a Confounding American Opera
Kai West, "'I Reckon You've Seen a Dead Body Before': Symbolic Violence and Musical Resistance in Porgy and Bess"
Lenora Green-Turner*, "Gullah Diction: Diction for Performances of George Gershwin's Porgy and Bess"
Jake Arthur, "It Ain't Necessarily European: Elements of American Popular Song in Porgy and Bess"
Lena Leson, "'I'm On My Way to a Heav'nly Lan': Porgy and Bess and American Religious Export to the USSR"
* Not an SMR member, but an SMTD student nonetheless.
Photos: Click to enlarge and view captions…