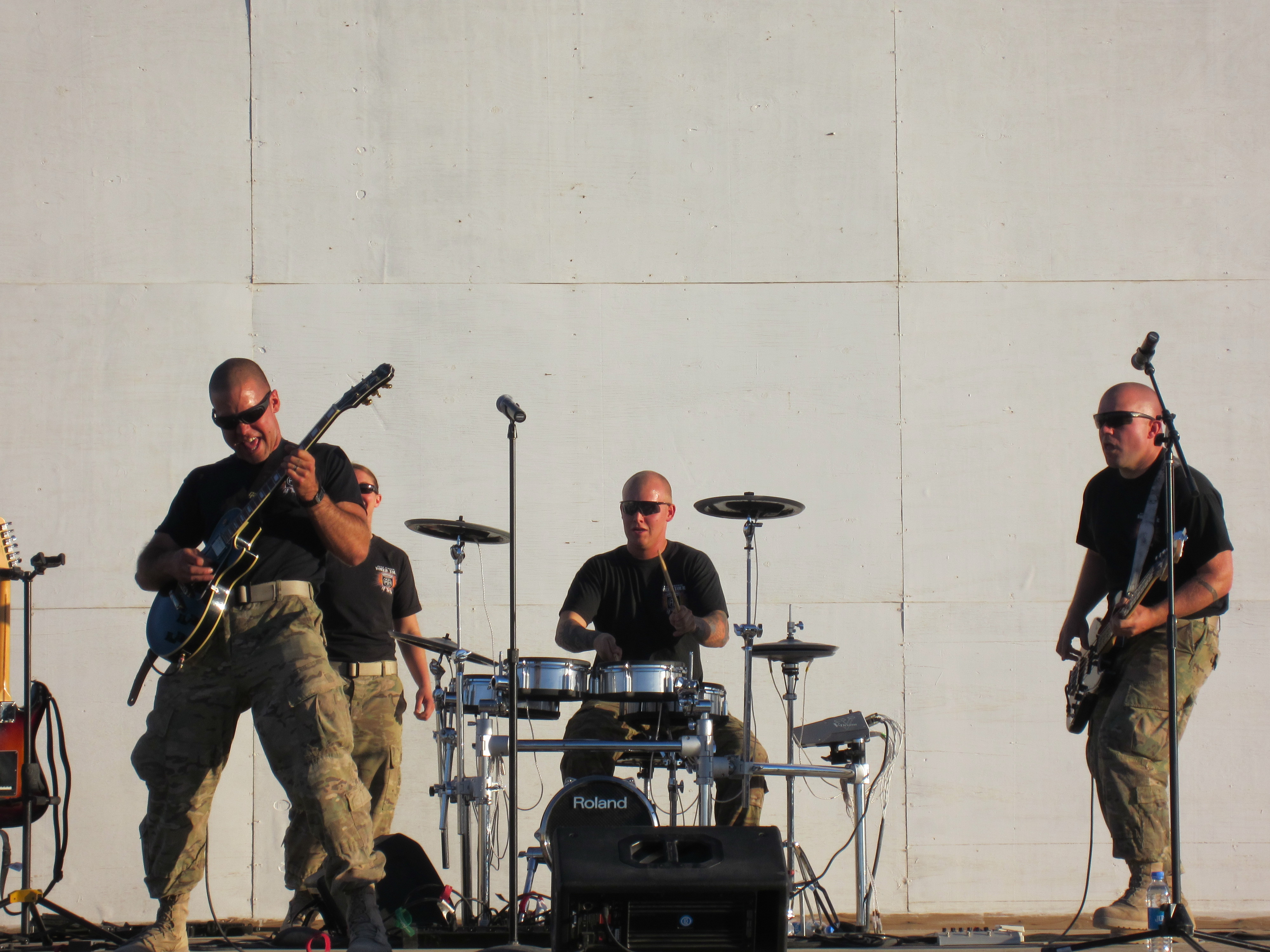 On March 9, Ryan McCulloch presented a paper at the 2019 Annual Meeting of the Midwest Graduate Music Consortium. The theme of the Consortium's meeting this year was "The Sonic Turn," and Ryan's talk was entitled, "The Things We Carried: A Case Study of Popular Music Performance in Kandahar, Afghanistan 2011″ (see abstract below).
Congratulations, Ryan!
Abstract: "The Things We Carried" explores the intersections of music and politics by analyzing how globalization determines sounds by analyzing video footage of the 82D ABN DIV rock band's 2011 deployment to Kandahar, Afghanistan. The analysis focuses on the economic factors that drew personnel to the ensemble, their preparation inside and outside the military, and their equipment to characterize the hybridity of their sound. Augmenting other studies that incorporate sites of violence, war, and trauma (Daughtry 2015) this study correlates the globalized economic factors, the personnel, and equipment alongside the group's aggressively-hybrid sound. It was a sound that intruded on the mundane such as eating in a NATO-run chow hall or the sacred such as performing inside and alongside churches and mosques.