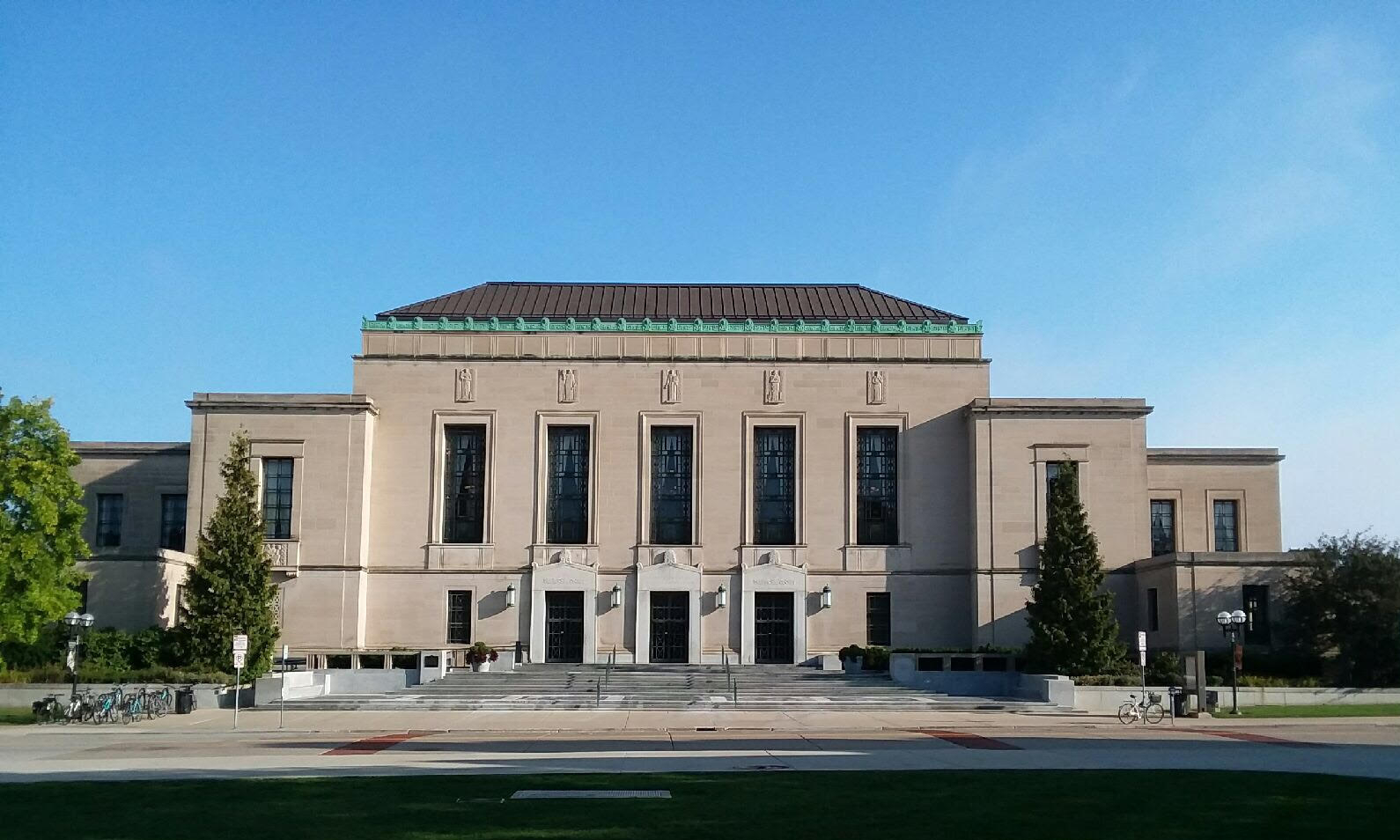 Recently, SMR member Lena Leson gave her dissertation presentation, one of the final steps before defense. Not to be undone by coronavirus-related social-distancing measures, Lena delivered the presentation electronically. Please see below for dissertation title and abstract!
---
Making Balanchine an American Modernist: Cold War Aesthetics and Franco-Russian Practices in the Ballets of George Balanchine
Among the tools used to disseminate a message of American national identity and cultural values as distinct from those of the Soviet Union during the Cold War was the work of choreographer George Balanchine (1904–1983). Although he was born and raised in Russia and spent a decade working in Europe before immigrating to the United States in 1933, the prominence of Balanchine's athletic choreography and abstract aesthetic on cultural exchange tours during the Cold War reflected efforts to deploy modernism, and particularly abstraction, as American forms of cultural expression in this period. In this dissertation I show that, working in service of Cold War cultural politics, Balanchine streamlined and simplified earlier ballets to suit an increasingly formalist style that distinguished American dance from Soviet ballet. But the process of rendering these works more abstract in service of American modernist ideals often drew on musical techniques from Balanchine's Franco-Russian training at the Imperial Theatre School and the Conservatory in St Petersburg, as well as under the tutelage of Serge Diaghilev of the Ballets Russes. "Making Balanchine an American Modernist" argues that while the choreographer's musical practices are drawn largely from his Franco-Russian training, current scholarship has preserved politically expedient rhetoric about Balanchine's abstract "Americanist" style initially intended to suit Cold War needs. Exploring the ways in which Balanchine's work both serves and defies convenient narratives developed in the Cold War period, this dissertation examines the tense interplay between national politics and cultural identity in the ballets of the legendary twentieth-century choreographer.
Balanchine's first American ballet, Serenade, provides an excellent example. Choreographed in 1934 to Pytor Ilyich Tchaikovsky's Serenade for Stringsin C Major, Op. 48 (1880), Serenade became New York City Ballet's signature piece in the Cold War era, the first work performed at each tour stop as an introduction to the Balanchine style. Although the ballet was used to articulate Soviet-American cultural difference, Balanchine constructed the score for Serenade much as an Imperial ballet master might, cutting, adding to, and reorganizing Tchaikovsky's music with the goal of creating an effective theatrical work, rather than necessarily maintaining the musical structure and thematic relationships. But in analyzing the changing identity of the score from Serenade's premiere in 1934 until the early-mid 1960s, I reveal that Balanchine's seemingly impertinent revisions to Tchaikovsky's score in fact demonstrate a remarkably sensitive musical mind at work in his first ballet made in America.