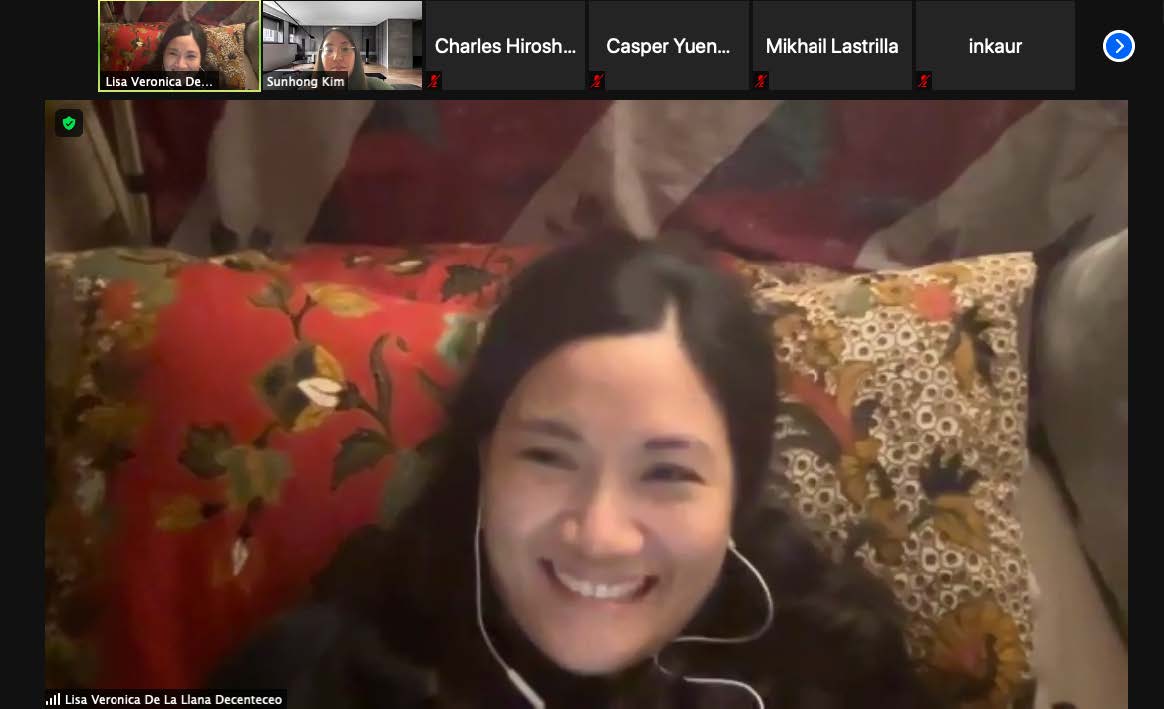 On July 20, via Zoom, Lisa Decenteceo defended her dissertation, "From Being to Becoming: Protests, Festivals, and Musical Mediation of Igorot Indigeneity," before her committee and virtually gathered colleagues and friends. Congratulations on this step, Lisa, and good luck in your future endeavors! Please see Lisa's abstract below for more information about her work.
---
From Being to Becoming: Protests, Festivals, and Musical Mediations of Igorot Indigeneity
Case studies that highlight the complex musical lives of Igorots, an ethnic minority from the Cordillera region of Northern Philippines, remain sparse in ethnomusicological studies on Philippine indigenous music. Due largely to colonial racial logics and postcolonial nationalism, scholarship on Igorot music has been driven by essentialism and an attachment to cultural purity; it refuses consideration of indigenous people as agents who engage contemporary realities. My dissertation confronts these issues by illuminating conflicting expressions of Igorotness demonstrated through past and present discourse and the case studies of two Igorot groups who performed in protests and festivals in the Philippines in 2017 and 2018. Compelled by clashing politics, diverse audiences, internal community frictions, and subjective desires, members of both groups grappled with their identities through musical performances in public and intimate settings. From their enactments, Igorotness emerged as at once commemorative, politically pointed, unconstrained by "tradition," and radically transformed. Adapting postcolonial analysis and theories on indigeneity, performance, and practice through historical critique and ethnography, I demonstrate that Igorotness is less a fixed category of difference than it is a field where identity is constantly contested. This work challenges dominant scholarship by disrupting canonical expressions of indigenous musical identity. It attends to musical performance as a tool for dialogically engaging various forms of Igorot self-awareness, and pieces together discrepant narratives to reveal a wide-ranging sense of human dynamism and plurality. I foreground Igorots' intricate trajectories by shedding light on their struggle for self-determination as seen in their musical lives.
This dissertation's chapters evoke dialectic tension, rupture, and continual emergence—each succeeding narrative unsettles those before it and carves out new possibilities for representation. Chapter One examines selected writings and scholarly-artistic movements from the Spanish colonial era to the early-twentieth century. I investigate the influence of colonialism, historical circumstance, and cultural politics on the knowledge production of Cordillera music while outlining epistemic shifts that inform a gradual overcoming of essentialism. Then, I offer discussions that illustrate Igorot complexity, beginning with a study on Igorot protest music, its hybridity, and its historical and ideological underpinnings in Igorot knowledge and Philippine leftist politics in Chapter Two. Chapter Three complicates this narrative, focusing on the cultural ensemble Dap-ayan ti Kultura iti Kordilyera (DKK) to reveal the vulnerability of Igorot protest musical practices to misreadings and disapproval by varied audiences. Analyzing opposing performance strategies that DKK employed in response to these issues, I demonstrate how both overt and unconventionally oblique references to Igorot activism strengthen political legitimacy. In Chapter Four, I turn to musical displays in state-sponsored indigenous community festivals. Tracing the practice's origins from US tactics of imperial control and framing its evolution as a symbol of official self-governance, I portray festival performances as manifestations of continuity and resistance that embody a reclaiming of Igorot heritage. Chapter Five unveils how festivals counteract grassroots notions of division, difference, and autonomy, and constrain Igorot self-expression. Delving into the experiences of participants from the municipality of Sagada and an intimate, impromptu musical moment that affirmed their syncretic realities, I dismantle idealizations of festivals as spaces for Igorot empowerment.