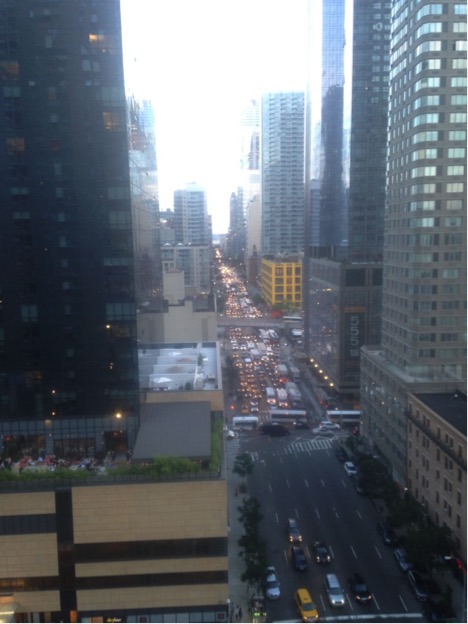 I recently had a fruitful three-day whirlwind visit to New York, where I spent bulk of my time at the NYPL for the Performing Arts viewing sketches, conductor's scores, early scripts and lyric drafts, and programs (among other items) from Guys & Dolls, with an eye toward tracing some of the textual changes in the show.
Pictured are a two-voice w/lyric sketch of the tune "Nathan's Problem" (not included in the final version of the show) and an incomplete lyric sheet for "Shango" (also not included in the final version of the show); the latter also has a lead-sheet and accompaniment part (not pictured). One takeaway from these examples is that these early drafts present characters whose personalities, histories, and actions hew more closely to their manifestations in the source materials for the show, rather than in the final version which opened in November 1950.
Additionally, combing through legal paperwork regarding intellectual property licensing for the show and its subsequent reiterations and adaptations revealed some interesting connections that I had suspected but wasn't (until then) able to document with any degree of certainty. The writer-collaborators seem happy to tell one story to their biographers but another to their attorneys.
I had lunch with fellow Wolverine Dorian Mueller, and had quite the surprise bump-in with none other than former U of M SMTD Dean of Graduate Studies, Jason Geary, who also happened to be in the reading room doing some research.
When I wasn't at the library, I was sitting on the balcony of friend's place at 43rd and 10th, reviewing notes, drinking coffee, smoking cigarettes, archiving research photos, and enjoying views like this: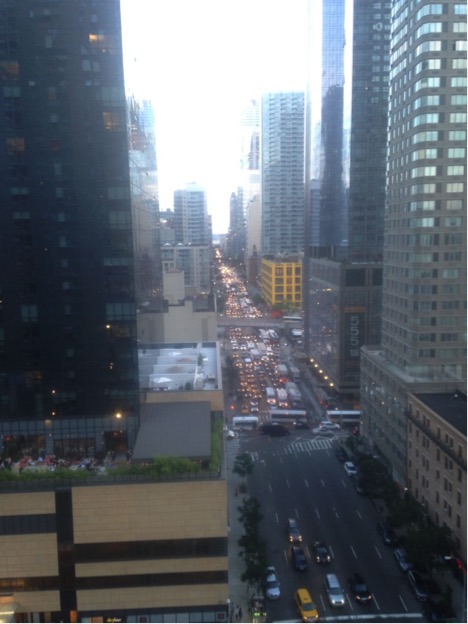 —John Edwartowski
John is a Ph.D. candidate in music theory. His dissertation research looks at textual change in Guys & Dolls.