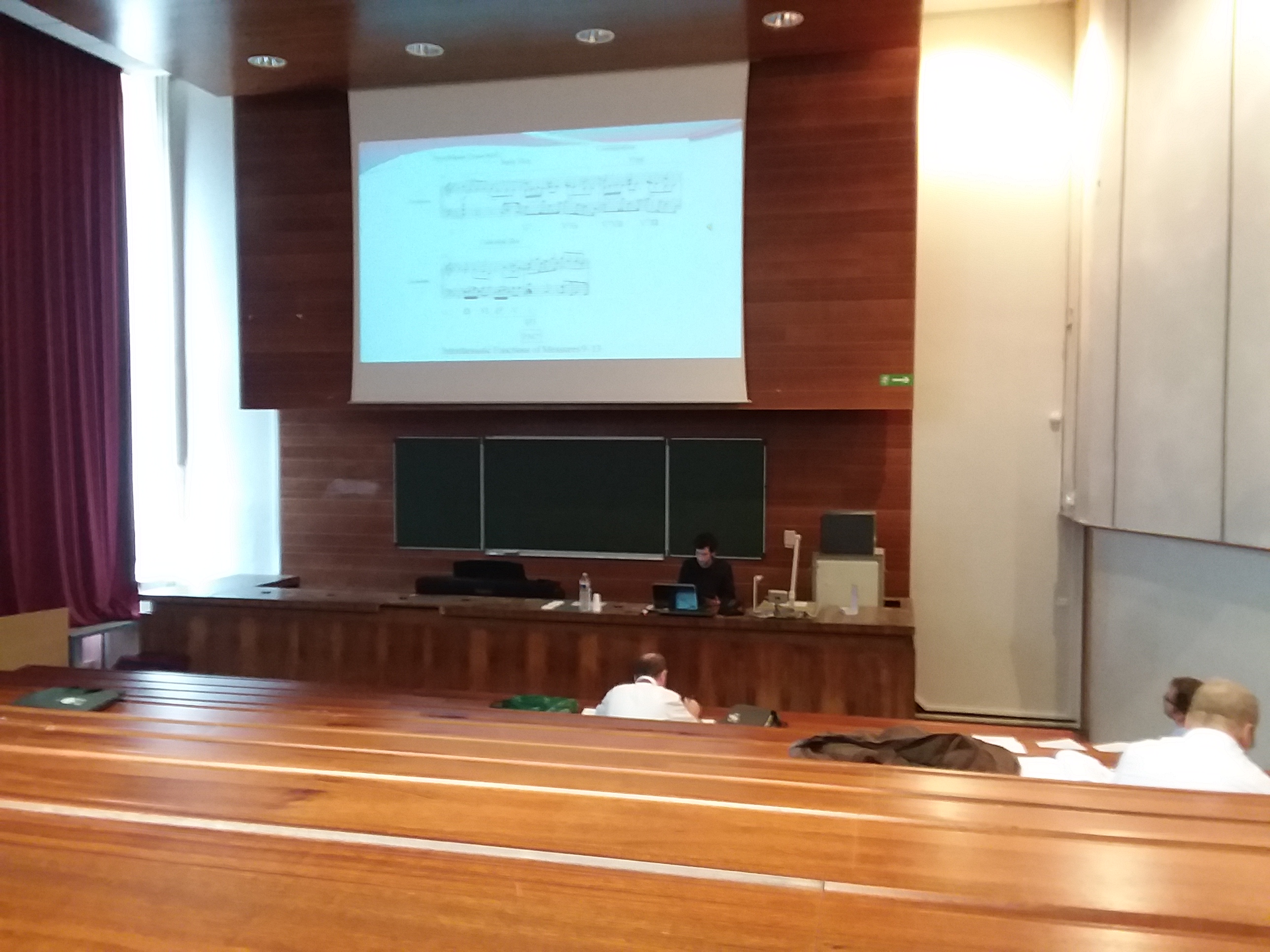 Music Theory PhD students James DiNardo and William van Geest recently participated in the Ninth European Music Analysis Conference (EuroMAC). James DiNardo, in his paper entitled "Grappling with Form and Function in Mozart's 'Great' C-Minor Mass," adopted both sonata-theoretic and form-functional perspectives to shed light on two movements from Mozart's mass, suggesting how approaches to instrumental form might be applied favorably to sacred music in the late-eighteenth century. In his paper entitled "Two Metrical Problems in Webern's String Quartet, Op. 28," William van Geest proposed a view of meter that both accounts for the metrical difficulties of this music and aligns with Webern's broader aesthetics and poetics. Several U-M faculty members also presented papers.
The conference, which took place at the University of Strasbourg from June 28 to July 1, featured over 350 speakers representing approximately 45 countries, and involved several European music analysis societies. Talks were given in four languages (English, French, German, and Italian) on a number of music-analytical topics, including schema and partimento studies, musical form, meter and rhythm, twentieth-century music, modal theory, and approaches to pedagogy. One of the overarching themes for the conference was the epistemological status of music analysis, including some of the external and intrinsic challenges facing the discipline in the twenty-first century. In addition to spoken papers and poster sessions, the conference featured professional development workshops and evening concerts for attendees.
—James DiNardo
James DiNardo is a candidate in music theory, whose interests include the analysis of form and the music of Mozart. Jim will be teaching at the University of Notre Dame as an adjunct assistant professor of music starting Fall of 2017.
William van Geest is a pre-candidate in Music Theory. He specializes in the history of music theory, rhythm and meter, and the medieval grammar tradition.